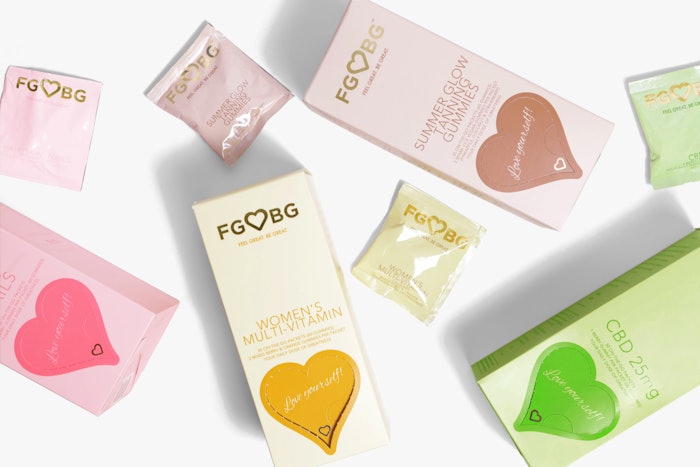 Feel Great, Be Great Lifestyle (FGBG) has expanded its wellness and nutrition product line with a tanning gummy and a CBD-infused tanning oil. 
Previously: New Sunscreen Launches: Keys Soulcare and COSRX
The brand has introduced Summer Glow Gummy, which offers rich antioxidants and nutrients, supporting a longer, more beautiful summer tan from the inside out. It has also launched a CBD-infused body tanning oil called SOL Goddess.
Jessica Medri, co-founder and chief operating officer of FGBG, said, "Me and my twin sister, Melissa, have worked in the wellness business for seven years, providing operational and manufacturing support to other nutritional brands. We noticed there wasn't a nutritional supplement line designed for busy women like us—so we created FGBG. Our wellness supplement brand offers women like us trustworthy, reliable and flavorful supplements made from the very best ingredients. Plus, our product's packaging promotes a self loving message reminder to love yourself and take your daily vitamins."
Melissa Medri, co-founder and CEO of FGBG, said, "Our new SOL Goddess Natural Body & Sun Oil features a lightweight oil blend of marula seed oil, coconut oil, cannabinoids (CBD) oil, vitamin E, carrot seed oil, and sunflower seed oil and helps women naturally enhance their glowing tans while maintaining rich nourishment, hydration and moisture."