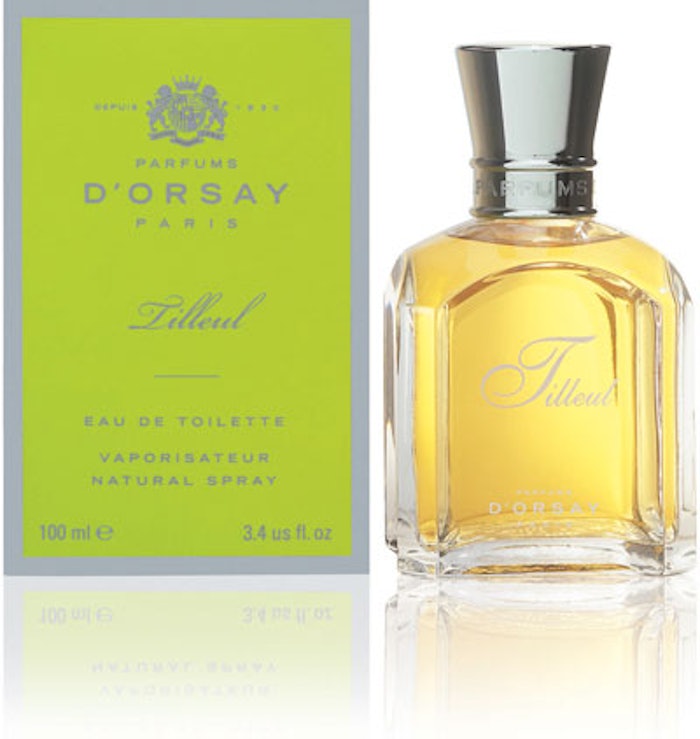 As the fragrance segment begins to bounce back from a downturn exasperated by market saturation and consumers' shrinking discretionary spending, brand owners are again looking for a way to entice consumers to their scents. And for two perfume houses—Histoires de Parfums and Parfums d'Orsay Paris—playing up their traditions of history and storytelling, as well as closely knowing their consumers, has them seeing brighter days ahead.
"I am telling my stories in each fragrance, but every consumer can also tell their own story through my creations," Gérald Ghislain, founder of Histoires de Parfums, explains of his line. "They can interpret the fragrances any way they choose, and the scents read differently on everyone's skin."
The Histoires de Parfums collection—which features fragrances inspired by famous characters, materials and years—is described as telling stories through scent, with the line being depicted as an "olfactive library." "I found the most intimate way to speak with people was to create perfumes as a novelist would write stories," Ghislain explains. "We try to convey a story more than a message, and our stories are most of all conveyed by our actual fragrances—the packaging even looks like an old book. Our displays also add to the brand image, but the essential component is the perfume. I love simplicity and I am looking for the bare essence of a perfume house: the fragrance."
For Parfums d'Orsay Paris, a line initially created by the French count Alfred d'Orsay more than 200 years ago, the company is relying on its strengths of legacy, tradition and history to reach consumers. "It's through this history that we want to transmit, through those great classics from the turn of the last century that remain absolutely contemporary," explains Marie Huet, the company's director general. To this end, Parfums d'Orsay still features a few of its original fragrances, though they have been re-edited through the years.
"We have created a range of passionately intense perfumes for those singular personalities who rise above the ordinary. I would say that the most beautiful and original thing about this range is the complexity of all the composition and the duality you will find in each fragrance," Huet notes.
Obviously, the luxury consumer is incredibly important to both these brands, and Histoires de Parfums finds itself looking for specific ways to reach them. "As a luxury perfume collection, we include luxury service, and that means maintaining a close relationship with our customers—answering their questions and guiding them in their search for perfume," Ghislain says, commenting that the company also uses social networking and blogs to maintain this type of relationship with its customers. This knowledge also helps lead Histoires de Parfums to meet its clientele in the right places. "The most effective way of reaching consumers is to be in the right place when they are looking to buy something special," Ghislain explains, and to continue doing that, the company is considering luxury cruise ships as a potential point-of-sale for the collection, in addition to its current exclusive retailers.
Parfums d'Orsay Paris' positioning is as a very selective niche perfume brand that includes quality product, and highly focused audience communication and distribution through its retailers of independent stores, luxury perfumeries, department stores and concepts stores. Commenting on how Parfums d'Orsay Paris shied away from following the trend of partnering with larger beauty companies during the '70s and '80s, she says, "Our familiar house of perfume did not follow this mold of investing in huge communication tools or trying to fit [by using] market studies and consumers' behavior development. We are working hard on positioning the brand to preserve its soul as an elegant, classic and original house of perfumes, keeping its value at the very high end and products in a very exclusive positioning." The company, it should be noted, now also connects with its customers through its website, Facebook and blogs.
To most effectively reach its niche consumers, however, Huet explains that the company's strategy is "Being ourselves. Being faithful to our values," which include character, quality, praise, creativity, seduction, understatement and originality. "Parfums d'Orsay is a patrimonial house that advocates elegant perfumery around these seven values," Huet notes.
Ghislain also feels one of the best ways for his brand to really reach its luxury consumer is to maintain a consistent, high-quality product. "I think that today, the real luxury is simplicity, quality of raw materials and freedom of mind to create a really unique product," he says. "We are a timeless brand; we don't aim to be a fad or follow the fashion trends of the moment." And moving ahead, Ghislain is looking to introduce Histoires de Parfums scents through other perfuming methods, including powders, oils and solids.
As for Parfums d'Orsay Paris, the company is looking to maintain its niche and growth while also continuing to satisfy its loyal customers with new and updated fragrances, as well as consistent high-quality service—values to which it has always subscribed. "Our line is unique because of its history and because we are still a familial house with all the strength and energy you could have in this kind of company," Huet says, and its clearly something both these perfumes houses are looking to maintain for the long term.