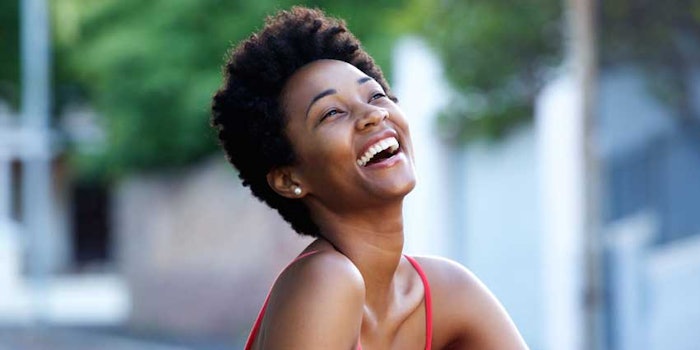 It has often been said that the beauty care industry is recession-proof. In fact, nearly every category of the industry has seen impressive growth over the past 10 years, and the future outlook is, as always, promising.
Known as the "lipstick effect", originally coined by Leonard Lauder in 2001, the idea is that consumers will prioritize "affordable luxuries" that help them feel good about their appearance - like haircuts, nail polish, lipstick, and personal care items - over other non-essentials during economic downturns. The concept was proven again after the 2008 economic crisis when the industry saw a dip in growth but still managed to eek out positive numbers before rebounding fully in 2010. Since then, the industry has continued to thrive, particularly in the premium goods sector, indicating a major shift in consumer preference from cheap, low-cost items to premium quality products at varying price points.
In other words, the criteria for what makes a product an "affordable luxury" has expanded, and it is in response to a widespread demand for an overall higher quality of life. Popularly referred to as the "Self-Care Movement," these mindset shifts are changing the very foundation upon which beauty brands have traditionally marketed to their audiences (primarily women), and presents huge opportunities to re-engage, re-imagine and re-revitalize the influence beauty care products have in the health and well-being of their customers.
This article explores the rise of the #selfcare movement and offers three things beauty and personal care brands should consider in order to engage mindful consumers in relevant and authentic ways.
Hint: the answer has more to do with boosting your customers' inner glow than it does with promoting a perfect outward appearance.
1. Understand that Self Care is a Movement, Not a Trend
In the wake of rising health costs and persistent instability in the healthcare and political systems, people have been paying increasingly close attention to and taking more control of their whole health. From the food they eat and the amount they exercise to the ingredients in their household cleaners, and hours of sleep they get in a night, people are making buying decisions based on what's the most likely to keep them and their loved ones out of the hospital.
Many studies have reported across the board growth in fitness and fitness tracking, organic food consumption and activities like yoga and meditation, which reduce stress and improve emotional well-being. Interestingly, 74% of all yoga practitioners in 2016 had been practicing for less than 5 years, indicating a surge of new yogis. Corporate mindfulness and mindfulness retreats have also been hot and trending throughout 2016 and 2017, and show no sign of slowing down. Check out hashtags related to #innerbeauty, #naturalbeauty, #recharge, #metime, #mindfulness, #selfcare and #growthmindset to get a feel for the conversations surrounding the self-care movement. You'll quickly find there is real depth to many of the conversations happening.
In the wake of rising health costs and persistent instability in the healthcare and political systems, people have been paying increasingly close attention to and taking more control of their whole health.
To start, leave comments open on your blog and encourage your site's visitors to engage in meaningful conversation. Consider creating a private Facebook group where customers can discuss relevant topics openly, and where you, the moderator, can act as a source of knowledge and guidance around topics that you are expert in. Allowing your customers to connect with each other and to become more educated about what they're putting on their skin, as well as how to incorporate better self-care routines into their everyday personal care routine will elevate your brand's equity and trust factor and contribute to the self-care movement in a meaningful way.
2. Awaken the Inner Glow
Becoming more self-accepting, authentic and grateful – an age-old trio for manifesting the good life - all stem from a person's deliberate efforts to be good to themselves. In an age of uncertainty and instability, beauty brands can expect to find their customers increasingly interested in content that promotes a can-do mindset where health and wellness are a whole-self effort.
Understand that self-care is holistic and deeply personal. Pay especially close attention to millennial women, and engage them with messaging that validates their courage, authenticity, intelligence and strength. Explore these topics with an open mind, and try hard not to "brandsplain" what it means to be a woman, as there are also growing trends that indicate market fatigue around #femvertising that misses the mark.
Consider having more conversations on your blog, on your podcast and through your videos, around topics that serve up information aimed at helping your customers grow into more confident, self-possessed individuals.
Pay especially close attention to millennial women, and engage them with messaging that validates their courage, authenticity, intelligence and strength.
Important: Update your buyer personas and inbound sales funnels to consider more than gender, age, socio-economic status and where your customer shops. Writing narratives in the voice of your audience will help crystallize and humanize the reality of a person's mindsets, beliefs, ambitions and worries. Take the time to chart out the journey they're on, identifying places where self-doubt and judgement are likely to creep in and then create brand experiences that advocate for their truest self to shine.
Check out hashtags like #helpothers, #growthmindset, #notperfect, #strongisbeautiful, #lifegoals, #nofilter, #confidentwoman, #feelconnected, #goodtomyself and #togetherisbetter.
3. Be Real, Albeit Imperfect
Brands tend to be reluctant to share "too much" of their personal details, including basics like leadership stories, corporate culture (outside of the website "about us" page) and especially failures. Your customers are tired of hearing about how perfect you are, they're tired of being told that they need to be more perfect or that using your product will somehow make them perfect.
With the advent of podcasting and the charming imperfection inherent in every home-grown effort, imperfection has become not only acceptable but admirable. The market is oversaturated with brand stories that paint the perfect picture of pure, all-knowing expertise. And even that's better than no story at all. Dig deep to find what is most relevant about your brand, underscore the failures, the almost-wins, the losses and the breakthroughs, and you will come away with an authentic, meaningful story that draws people in.
This is not to say that your products can't be gorgeous, or that you cannot toil over photos (you'll be in good company, here). Rather, consider adding dynamism to your storytelling with messaging and imagery that is both creatively intentional and intentionally imperfect. 
Author bio:
Dee Heffernan is a brand consultant helping businesses of all types and sizes design and implement deeply engaging brand experiences across web, print, and events. The daughter of beauty industry manufacturers, Dee was raised in the natural beauty care sector and is frequently engaged for her expertise spanning product development, brand identity, and marketing management.