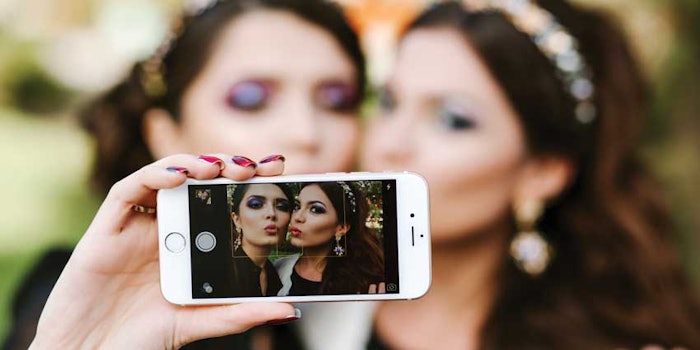 "Trends used to last five to ten years, but in today's environment, many new products do not last over 12 months," notes Sheherazade Chamlou, vice president of sales and marketing of glass packaging manufacturer Verescence North America. "To keep up with demand for the next must-have, beauty companies have to move quickly, similar to the fast-fashion approach."
Trend leaders in beauty's speed to market race include Kylie Cosmetics, Nyx Cosmetics and, of course, e.l.f. Beauty, which has built its company to deliver what it terms "fast-cycle" innovation.
"We have the ability to take an e.l.f. product from concept to online launch in as few as 13 weeks and typically launch a new product on elfcosmetics.com every single week," explains Rich Baruch, SVP and chief commercial officer, e.l.f. Beauty. "We innovate and change our product pipeline throughout the year, with new items across eyes, lips, face, tools, kits and skin care."
During a recent MakeUp in New York panel, Laure de Metz, general manager (Americas) at Make Up For Ever, said that, at whatever speed, great products will always remain critical. As she put it, "You can't fool the consumer."
In order to meet the need for speed and consumers' continued expectations for high-quality, efficacious products, suppliers and brands are innovating and restructuring traditional models in order to remain competitive.
Quantity and Quality
It would be too simplistic to just "blame the internet" for the rapid speed of trends coming and going today—the reasons are more complex.
The relatively low barrier of entry into the beauty and personal care space has, in part, led to an increasingly crowded marketplace. Startup and niche brands are flooding the market with oftentimes outstanding products to meet increasingly nuanced, fleeting and specific consumer needs.
At the same time, consumers plagued with FOMO (fear of missing out) are also prime candidates to sample a little everything via subscription beauty boxes that showcase the latest and greatest the industry has to offer.
"The beauty box trend, giving consumers the opportunity to test several new cosmetic products every month, also participated in the changing marketplace," says Marie Ollagnier, strategic marketing manager, Skin Essentials at Lubrizol. "Individuals are switching and trying various brands and products, always looking for the latest innovation."
"These new market entrants and the wider innovation pipeline do not necessarily mean lower quality," says Ildiko Szalai, senior beauty and personal care analyst at Euromonitor International. "Often, due to high specialization on their narrow field focus, these lead to higher quality."
One private label manufacturer specializing in small batches is ABBE Laboratories. According to Paul Iannuzzo, managing director, ABBE's key customer base purchases in volumes of 5,000 units or less.
"The private label industry for skin and hair care continues to thrive with many new startups looking to enter the space," says Iannuzzo. "The amount of new brands you can find in stores such as Sephora, Bluemercury and Ulta continues to rise, while Amazon's dominance of internet sales continues with their Luxury Beauty and Professional Skin Care pages."
Turnkey Innovation at Internet Speeds
During a recent discussion at MakeUp in New York, Nicole Masson, vice president of product development at MAC Cosmetics, said that making decisions quickly and with purpose is critical for speed to market. This means that even conventional brands will have to whittle down product development times from 36 months to 12 months. Doing so will require top brands to break down traditional bureaucratic layers and to leverage their tooling dollars to maintain brand identity when using turnkey services.
Masson added that, while classic product development will continue in some form, speed to market will increase in the beauty market, resulting in more suppliers coming to the table with turnkey products. This change in mindset requires that brands find trusted suppliers that can guarantee consistency, quality, flexibility of service and on-time delivery. Suppliers are listening.
"The consumer was savvy a decade ago, but now she is extremely educated on products in the market," says Debra Lowe, executive director of product development for Accelerate, Fusion PKG's new speed-to-market division. "And, if she is not educated, she can get online on a number of social media sites and find information on just about everything."
While the customer uses social media to learn about products, savvy brands will use social media to learn about their customers.
"e.l.f. is able to launch products online and then test, validate and improve them using feedback from our engaged consumers," explains Baruch. "We have 32 million followers who love to provide e.l.f. with feedback and suggestions, as we invite our followers to collaborate with us on new product ideas, loyalty programs and influencer activations. This feedback gives us a wealth of information, so we're not trying to guess what the next trend or fad is going to be. We're able to make informed decisions based on this data and bring the best performing products to our e.l.f. stores and retail partners."
Some turnkey services have gone as far as creating concept collections to help brands get on-trend products to manufacturers more quickly. For instance, Fusion PKG's Accelerate has introduced concepts such as Instaglam (selfie-ready beauty) and Rituals (new skin care regimens built around cleansers, serums, lotions and more).
Similarly, Albéa Beauty Solutions' Fast-Track Beauty recently introduced the Let's Go Beauty collection of on-the-go post-workout products, including the Let's Go! Artist bubble, a concealer with an integrated sponge applicator and a formulation that promotes blood flow and reduces puffiness, as well as the Let's Go! translucent powder and brush.
"Our market is changing quickly: Innovation is accelerating," said Anne Rutigliano, marketing director, Albéa Beauty Solutions, following the launch of Fast-track Beauty. "Market competition is fiercer. Volatility is higher. Digitalization is disrupting beauty's business and marketing models. As a result, the name of the game is now time-to-market."
Dow's LabSense, on the other hand, seeks to speed up innovation with regional consumer insights, premium ingredients and on-trend product concepts like multifunctional beauty, enhanced sensory and textural innovations, and enhanced UV protection.
Local Activation
A critical element in speed is proximity of manufacturing to key markets. During a panel discussion at MakeUp in New York, Vincent Groccia, vice president, Americas, for Texen, noted that time to market is about getting to market quickly and more frequently, precisely when the brand needs it. Because brands want to hold less inventory, suppliers must be able to provide product when needed, as needed.
To illustrate, in July, Walgreens Boots Alliance announced a 10-year agreement with global contract manufacturer Fareva for the manufacture and supply of its own beauty brands and private label products. According to the company, this will accelerate its global product strategy—and with Fareva based in 11 countries, it'll make local manufacturing key.
When Albéa Beauty Solutions announced its Fast-Track Beauty department comprising market trend analysis, packaging and formulation services, and 'market-ready' beauty products and accessories, the company touted its global supply chain prowess and broad network of production sites, which it said "enables us to propose a local offer in each region."
Chamlou notes, "For our customers, regionalization has become a strong driver and there is definitely an increasing focus on sourcing goods and services from partner/suppliers with U.S. capabilities. The benefits of U.S.-based production facilities [for U.S.-based brands] are numerous, including rapid developments, on-site production and an efficient supply chain, all backed-up by years of experience in high end glass and decoration manufacturing."
Building a Faster, Localized Beauty Industry
But establishing local manufacturing is easier said than done. Presenting at MakeUp in New York, In.Signs founder and president Gerald Martines noted that China became the world's top manufacturing economy in 2010, while the U.S. manufacturing has slowed relative to other production economies.
Citing McKinsey & Co. (www.mckinsey.com) data, he noted that there are 30% fewer U.S. manufacturing firms today than in 1997. In that time, the country has lost 1/3 of its manufacturing jobs. For the beauty industry, that means that 2/3 of glass products in the U.S. market are imported, as are many new specialty categories like airless packaging and roller tubes, which tend to come from manufacturers in China and Korea. The same is often true for formulations and ingredients.
Given the strength and size of the U.S. beauty market and the fact that local production boosts the economy and is critical to speed, flexibility, quality and security, it would seem to follow that local manufacturing would be viable or even preferable. The challenge, said Martines, is that segments such as color cosmetics are highly segmented, comprising many forms, subcategories, application areas, and packaging, dispensing and applicator options. Today, brands must establish separate relationships with applicator suppliers, packaging suppliers and formula/full service suppliers in order to bring products to market. (This is obviously simplified by partnering with turnkey manufacturers, as seen above.)
With its 2016 acquisition of Topline Products, Texen expanded its network of plants in the United States, Mexico and China. Texen's Groccia noted that automation at some sites can lower costs, boost quality and increase speed. The company maintains manufacturing in Mexico in part to control costs, allowing it to ship into the United States duty-free.
But manufacturing within the United States is a viable option, Martines pointed out. It's all about balance. For instance, local manufacturing in the country saves companies on taxes and transportation, while labor costs will be higher relative to other manufacturing centers. However, as Groccia noted, automation can diminish this discrepancy.
Regional production is a global trend impacting the United States, Europe, Asia and other markets, Groccia added. This is where investments need to occur for the future.
To illustrate, Geka's vice president of sales for North America, Arnaud Brilland, noted that the German company has established U.S. manufacturing in Elgin, Illinois, which can locally produce multiple packaging components.
Amping up production to keep up with demand has proven to be successful for manufacturers like ABBE Laboratories. "We have invested in additional equipment to help keep pace with our market," says Iannuzzo. "Keeping a competent staff in place is our number one asset in developing quality, tested products."
And, for some suppliers, streamlining systems boosts efficiencies and increases speed of product launches. According to Ollagnier, joining together Lubrizol's Functional Ingredients division and Lipotec's Active Ingredients under Lubrizol Skin Care was a natural first step in combining science and a sensorial skin care experience. "Bringing all these capabilities together, we can truly empower our clients with products and services that will enable them to accelerate and enhance their creativity," she explains.
Keeping a great relationship with each brand and delivering top customer service and flexibility to meet their needs is always key. "We are able to achieve fast time to market results due to our integrated innovation team, located in the U.S. & China, fast decision-making and strong collaboration with our suppliers, many of whom we have worked with for significant periods of time," adds Baruch. "We leverage high annual unit volumes with our suppliers to have them quickly produce small quantities of a new product so that we can launch online."
Looking Down the Pipeline
The speed-to-market factor shows no sign of slowing—in fact, product life cycles may continue to shorten even further. Suppliers continue to prepare and act accordingly.
"We are challenged with innovation, but in a good way," concludes Lowe. "We need to really think 'outside the box' and high-performance as well."
Lisa Doyle was formerly the associate editor of Global Cosmetic Industry and is a freelance writer in the Chicago area. Her work has also appeared in Skin Inc., Salon Today, Modern Salon, Master Barber and Writer's Digest.