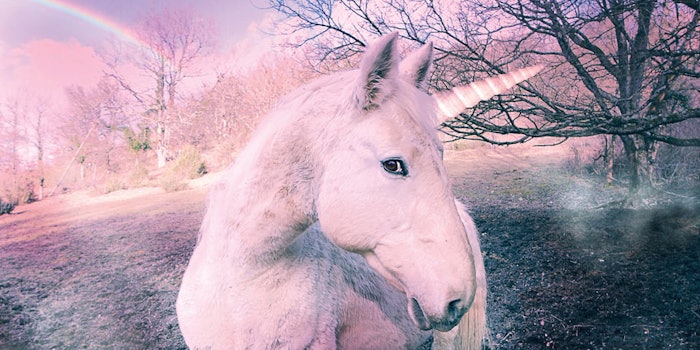 In this series of guest columns, Roxann Paulson will explore the drivers and effects of beauty and personal care M&A. Focusing specifically on indie brands, she will examine what happens post-acquisition, how success is determined and best practices for maximizing investments.
–Editor
To modify Laurel Thatcher Ulrich's famous quote, a person who follows the rules will never make historya. That has certainly been true for indie brands over the past few years—rule breakers that grew from a passion to address an unmet need or want. But what happens after that initial burst of excitement and success?
Grow Now, Learn Later
Indies have huge growth trajectories; it can be fast and furious. For example, Kylie Cosmetics famously grew from $0–$420 million in 18 months, driven by its namesake's social media dominance. This is critical as word of mouth is a primary factor behind as much as 50% of purchasing decisions, according to data compiled by McKinsey and Co.b
While many legacy brands started in a similar way, with an ardent founder and rapid expansion, today's success timelines are far shorter and the launch modes much faster. The new indies can quickly become big while still operating with few resources, and seem more creative in their launches, more digitally savvy in their marketing and more engaged with their consumers than their establishment counterparts.
However, this rapid growth may mean that the owners, founders and brands themselves may not have learned the ropes before achieving financial or consumer success. This can prove to be a challenge when scaling to the next phase of growth or considering outside investors and acquisition partners.
What the Buyers Want
The list of recent beauty acquisitions and funded brands is too long to accommodate here. In 2016 alone, Financo LLC reported that there were 52 acquisition targets of privately owned beauty and personal care companies.
There seems to be a consensus around what most companies look for when they look to acquire: growing market share, diversifying the portfolio, creating synergies with their own operations or eliminating the competition. What is also up for grabs and laced within the brand acquisition could be intellectual property, or IP.
"Companies are investing or buying brands that have a niche or curated platform," says Karen Doskow, director of consumer products, Kline Group. "There is a clear focus and vision of what their brand story stands for. Most often the acquisition targets or investments will bring an entire new consumer to an existing portfolio."
1. Growing Market Share
Most large legacy companies may find it difficult to grow their brand or navigate market share. Acquiring a brand gives them an opportunity to gain a portion of the market without having to do the work themselves.
Richelieu Dennis, CEO of Sundial Brands, built an authentic brand that addresses skin and hair issues traditionally ignored by mass-market companies. He co-founded the company with his mother, Mary Dennis, and Nyema Tubman, his best friend and college roommate. Together, they incorporated four generations of personal care recipes, wisdom and cultural experiences into natural bath and body care products.
Unilever, which already had large holdings in hair and skin care brands, saw an opportunity in this brand to reach diverse, natural-inclined consumers, and pursued an acquisition. At the time of the purchase, Kees Kruythoff, president of Unilever North America, was quoted as saying, "The Sundial team has built differentiated and on-trend premium brands serving multicultural and millennial consumers that enhance our existing portfolio."
2. Diversifying the Portfolio
A company may acquire another in order to diversify their portfolio, rather than build the business from scratch. For example, Hourglass, a brand founded by Carisa Janes in 2004 after she left Urban Decay, built a portfolio of high-performance luxury cosmetics. Unilever, which has had limited engagement in the makeup sector, identified an opportunity to engage in this fast-growing segment.
At the time of Hourglass' acquisition by Unilever, Alan Jope, president of personal care, Unilever, said, "We are delighted to be adding Hourglass to our portfolio of prestige brands. The color cosmetics category has been showing high growth-rates, driven by social media content, channel diversity and democratization of professional makeup techniques, and it therefore presents a significant opportunity. Hourglass is already a successful brand in this space, offering fantastic make-up products that also deliver skin care benefits, and we look forward to continuing to grow this wonderful brand."
3. Creating Synergies
Colgate-Palmolive's operations span 200 countries and have traditionally focused on oral care, personal care, home care and pet nutrition. However, the company recently acquired EltaMD and PCA Skin, both leaders in medical-grade and physician-dispensed skin care products.
The acquisition of the two brands helped to diversify Colgate-Palmolive's portfolio in skin care. By acquiring the two companies together, the company was able to create synergies that provide it with a broader scope and stronger message in the segment.
What Happens After the Acquisition?
As a growing number of acquisition targets anticipate the takeover of the great Goliath, one has to wonder what these brands will be like after the purchase takes place. Will the acquired indie brands' dynamics change? Or will the legacy brands evolve to move at indie speed? And, most importantly, will the acquired brand's identity and IP survive the transition intact, and how will they benefit the parent company?
In future editions of this series, I will interview brands and investors to learn how they have transitioned with their new partners. Are they still in the honeymoon phase, and how long does it last? Will that indie brand's magical mystery innovation be utilized in other brands owned by its new parent? Will the uniqueness of the acquired brand get lost in the legal and corporate culture shuffle? We'll see if and how these creative and unique unicorn brands continue to shine post-acquisition.
Footnotes:
aOriginally: "well-behaved women seldom make history."
bJacques Bughin, Jonathan Doogan and Ole Jørgen Vetvik, "A new way to measure word-of-mouth marketing," April 2010; www.mckinsey.com/business-functions/marketing-and-sales/our-insights/a-new-way-to-measure-word-of-mouth-marketing
Roxann Paulson, founder of Roxann Paulson Marketing LLC, has worked with clients such as Kline & Company, Concept Labs, Space NK, Blow Pro, St.Tropez, Real Techniques, Paris Presents and Aveda Concept Salon, etc. She previously served as CEO/GM Philips Crystalize, based in Amsterdam, Netherlands, and distributed in United States via Duane Reade, Fred Segal, and Beauty Collection. She has also held the roles of vice president/brand manager with Estée Lauder Companies, Inc., corporate manager retail marketing for Walgreens, vice president/executive creative director at Dr. Brandt Skincare.