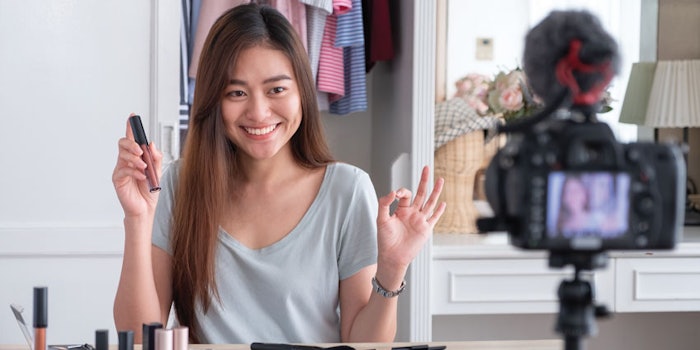 Influencer marketing is a relatively new revenue channel in marketing. As a result, marketers are struggling to find a way to measure the impact of influencer marketing on their business. I've found that there are solutions and best practices to these dilemmas.
A Better Way of Tracking Influencer Partnership Success
Over the last 10 years or so, influencer marketing has become a popular tactic for businesses across many industries. Brands use influencers to increase word of mouth marketing and eliminate, or significantly lower, the cost per customer acquisition. However, the nature of the influencer space has changed tremendously in recent years, especially in beauty.
Traditionally many marketers measured the success of influencer marketing by earned media value (EMV). This value represents what it would have cost to purchase the same amount of media attention and impressions through advertising. There is no general formula on how to measure EMV across the industry, and it is based upon impressions. The metric is completely arbitrary. While it provides a business with a number, the truth is that it provides little to no insight on how an influencer campaign performed.
By applying the principles of growth marketing to influencer marketing, brands can now effectively track the success of an influencer partnership and see the impact it can have on driving revenue for your business.
6 Tips for Setting Up Mutually Beneficial Influencer Partnerships
Influencer marketing is tricky to navigate because it's at the cross-section of advertising and client relationships. You need to treat the partnership like a business deal, but also be aware that these influencers are real clients and users of your product. This means negotiating rates, expectations, timeline, etc. in a signed agreement prior to working together, but also keeping the lines of communication open throughout the process to help the influencer be successful, just like you would with a real client.
At the end of the day, these tips are designed for two reasons. First, to protect your brand from overpaying for underperforming partnerships. Second, to help you create long-term, mutually beneficially relationships with influencers.
I have partnerships that are over a year old and still convert. We see the revenue come in every month, we pay out commissions to the influencer and we keep the communication open with the influencer to be able to continue working with them long-term. Using these tactics creates a win-win-win.
Make the influencer prove their influence in the partnership, especially if it's a first-time partnership. Pay the influencer a fair rate to create the content for you, essentially paying for their time. From there, negotiate an incentivized payout on direct sales resulting from the partnership. If this scares the influencer away or they are uninterested in knowing how their work performs, it's indicative that they take inauthentic partnerships just to get a paycheck or don't actually believe the partnership will result in sales. This is a red flag.
Make all partnerships trackable and be sure the influencer agrees to promote this before agreeing to work with them. I'll cover more on how to track sales below.
Be transparent and share metrics with the influencer. If it's a business savvy influencer, they will want to know how the partnership performed, because it will help them get future partnerships. I share both sales and clicks with my influencers. The transparency from the brand creates trust with the influencer and helps cultivate that business/client mutually beneficial relationship we strive for in this space.
Diversify your influencer network. It's important to work with influencers who have influence in different communities to make sure you are reaching all potential new customers. For example, we work with influencers from the DIY, mom, cruelty-free, beauty and lifestyle communities.
Don't fall victim to vanity numbers. An influencer with half the following of another can convert at a higher rate for far less money. It's about finding influencers with the right fit for the product. Finding influencers takes a little bit of trial and error to get it right, but once you find the right influencer persona, it's a rinse and repeat formula.
Pick the right platform. I cannot stress this enough. Depending on your goals from the partnership, you need to identify the platform to get it done. For some influencers it may be blog traffic, for others it may be Instagram stories. To get the most out of your partnership, pick the platform with the highest long-tail reward. I have found YouTube to be the best platform for searchable, relevant content to continue converting long after it's posted.
3 Tools for Measuring Direct Sales from Influencers
Like I said, measuring the value of influencer marketing with EMV is outdated and a disservice to hard work. While still not a perfect science, marketers can implement these three simple tactics to make influencer marketing more trackable:
1. Promo Code
This is the best way to track sales with influencers. Provide each influencer with a promo code to share with their followers. Redemptions on this code are how you can track how much commission to pay out to the influencer. With a code and a potential earning for sales, the influencer is more likely to make the code a priority when posting.
Pro tip: Make sure to specify that if the code is leaked onto a coupon site, it will be closed, and a new code will be made for the influencer. You want redemptions on their code to be indicative of the amount of people converting from their content. As soon as a code leaked onto a coupon site, those redemptions are just people looking for a deal at checkout. You don't want to be paying out commission on those sales when they did not result from an influencer.
2. Tracked Links
Be sure to give each influencer you work with a tracked link and require they include it in their post. No matter the channel, the influencer can direct people to click through on this link. I have found that people convert through tracked links and do not use the promo code—and you want to be able to track these sales. This is also great to be able to track click-through rate and engagement for the influencer content.
3. Post-purchase Survey
Include a post-purchase survey that asks how the customer heard about your company. Include all the forms of marketing your company is doing, but also include a section for influencer/blogger. If you can include a fill-in-the-blank field for the specific influencer, even better. This will help you look for trends and which influencers are driving the most purchases. It might also reveal more conversion than you tracked via promo code and links.
Understand Your Impact
As influencer marketing continues to gain popularity as a marketing channel, we need to be able to track direct sales to the best of our ability. EMV is arbitrary and does not inform performance. My hope is that by applying these growth marketing tactics to your influencer marketing strategy, you will be able to better inform your team of the impact of your work on the overall business goals.
Colleen Garland is the digital media manager at Madison Reed. She is based in San Francisco.