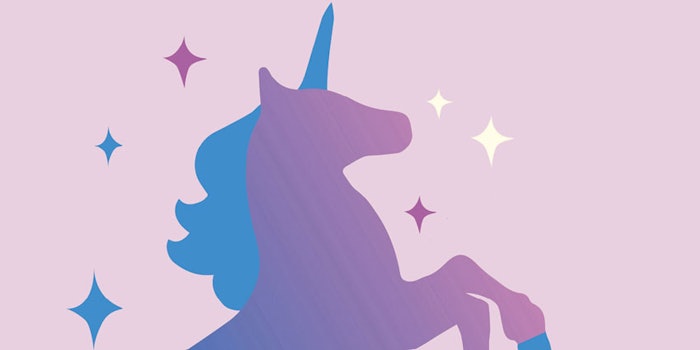 How can indie brand unicorns keep their magic as they take on new investors or owners? Can the genius behind the brand maintain its IP and creativity as the new management tries to harness, capture and potentially mass-produce its magic? Let's ask the experts.
Partners with Compatible Expertise
In April 2017, Guthy-Renker Ventures, the parent company of the infomercial and beauty giant, Guthy-Renker LLC, made an equity investment in Dermaflash, which produces a handheld exfoliating device inspired by dermaplaning. The companies concurrently announced that Dermaflash would launch an infomercial to highlight the brand. The brand was already sold in Neiman Marcus, Nordstrom, Sephora, Ulta and Macy's. Earlier this year on QVC, Dermaflash sold more than 30,000 devices in less than a day. 
Dara Levy, founder of Dermaflash, owned a med spa that specialized in dermaplaning. She had been an avid believer in the service and knew how it changed the skin. Levy, whose beautiful, flawless skin captivates me, says that she wanted to start a skin care line to complement her flash procedure. She worked with labs and formulators and considered what her hook would be, the line that would make her offering different than anything else.
"One day I was in the shower and screamed, 'OMG, it's Dermaflash," Levy says. "I had sold over 6,000 Dermaflash treatments in five years. We were known for our dermaplaning treatment, which we called Dermaflash, and it was the foundation of all services offered at the spa. Women sought us out for this treatment. I realized that an at-home dermaplaning solution did not exist, and I decided to invent it."
She continues, "Dermaflash is a new paradigm in beauty that allows women to take their beauty concerns into their own hands, on their own schedules in the comfort of their own homes. I have invented sonic dermaplaning, which is a new category in beauty. How often does that happen?"
Levy feels sure that Dermaflash is on its way to becoming the next big thing in beauty.
"Dermaflash provides instant gratification, and your skin gets better every time you use the device," she explains. "Dermaflash instantly reveals your best skin by removing the oldest layer of dead skin cells, built-up debris and peach fuzz from a woman's skin. The skin you want is lying just below the skin you see."
Levy's passion is infectious, the before and after photos have you hooked. It's easy to see how Guthy-Renker became a fan. In announcing its investment, Bill Guthy, founding principal and co-chairman of Guthy-Renker Ventures, stated, "We are impressed by Dara's instincts in building this business and see significant, global growth potential in the years to come." 
Dermaflash and Guthy-Renker are a case study on how to maintain creativity and IP, garner the best part of the unicorn indie, and help it fly. Each party carries its own level of expertise. Levy is the creative mind, who can focus on bringing first-in-class, disruptive solutions that deliver previously unattainable results. Guthy-Renker, meanwhile, has been able to add a device to its portfolio that, in the words of Guthy-Renker CEO Rick Odum "complements all of our skin care brands."
Levy is thrilled with the partnership. The initial tests of Dermaflash on air/online have proven Levy's hypothesis: women are ready to take their beauty concerns into their own hands in the comfort of their own homes. Sales are better than expected, and the test roll out will continue.
Keeping the Founder in the Fold
RéVive and Tengram are on the way to a model similar to the Dermaflash/Guthy-Renker deal. In November 2017, Tengram acquired RéVive from Shiseido for an undisclosed amount.
Like Guthy-Renker, Tengram saw in its acquisition a strong brand story and founder vision in Dr. Gregory Bays Brown. Dr. Brown, a reconstructive and plastic surgeon, developed RéVive out of his medical office where he formulated a cream, which he used on his patients. Dr. Brown had studied the structure of the skin and tapped into the human growth factor for treatments, which comprised the proprietary aspect of his brand. Tengram recognized the value in the IP and in Dr. Brown.
Elana Drell-Szyfer, CEO of RéVive, was part of Tengram's buyout from the Shiseido Group. She says, "Retailers were loyal to Dr. Brown and stated, 'We have a lot of patience for this brand.'"
According to Drell-Szyfer, Rich Gersten, a Tengram partner, was instrumental in convincing the company about the equity of the RéVive brand and Dr. Brown.
She notes, "Tengram bought the [RéVive] IP inventory … Aside from that, there wasn't anything else to buy. The brand had been bought and sold from Gurwitch to Alticore to Shiseido, where it was always a part of shared resources. The brand is a 20-year-old startup that needed attention. It has a lot of integrity and, with our dedicated focus, the brand will grow. This is the whole idea behind the investment."
So, what is different with this deal? According to Drell-Szyfer, "We insisted Dr. Brown be a part of this acquisition. He has a great bedside manner, credibility in the reconstructive and plastic surgeon space, and it was Dr. Brown's emphasis on actives in products and the customer service element that kept the brand alive. Retailers are loyal to him."
Tengram's commitment and Drell-Szyfer's experience in building luxury brands show the dedication the organization has.
"Most importantly, Dr. Brown is there for his creative ability, and we will learn from him and exploit his creativity with new ideas for innovation," says Drell-Szyfer. "A lot of the innovation had not been a priority for the brand and now we can focus on what he started."
What is clear is that both acquisitions are on their way to exploiting the indie brands' hook. This model allows all parties to reap benefits. The indie can gain expertise through the knowledge of their investors, and investors are able to exploit the magic of the unicorn.
_________________________________
Roxann Paulson, founder of Roxann Paulson Marketing LLC, has worked with clients such as Kline & Company, Concept Labs, Space NK, Blow Pro, St.Tropez, Real Techniques, Paris Presents and Aveda Concept Salon, etc. She previously served as CEO/GM Philips Crystalize, based in Amsterdam, Netherlands, and distributed in the United States via Duane Reade, Fred Segal, and Beauty Collection. She has also held the roles of vice president/brand manager with Estée Lauder Companies, Inc., corporate manager retail marketing for Walgreens, vice president/executive creative director at Dr. Brandt Skincare.