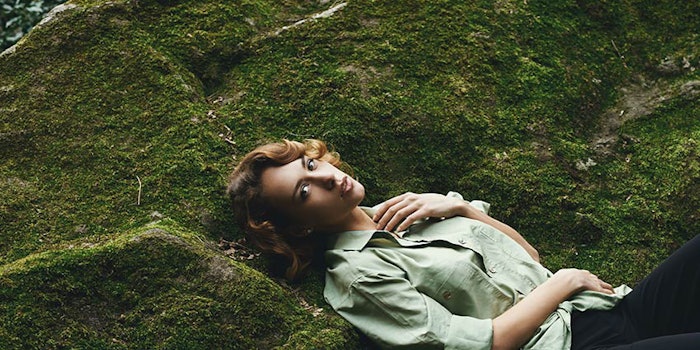 Despite mixed responsiveness from global governments, the beauty industry is racing ahead with its own sustainability efforts, reshaping ingredient innovation, packaging design and brand strategies. This was a core topic of the 72nd Annual Scientific Meeting & Technology Showcase presented by the Society of Cosmetic Chemists. Here are five highlights of the industry's sustainable future, as presented at the event.
1. Slow Beauty
The fast pace of the beauty industry's expansion in recent years and the attendant explosion of indie brands, rapid product release schedules and rising e-commerce-related shipping have not gone unnoticed.
A backlash against fast beauty is emerging, said Mintel's Sara Jindal. Shoppers are increasingly seeking simple beauty routines and reward brands that share their more conservationist attitudes—as long as those brands make it easy.
Jindal noted that 74% of Spanish beauty and personal care consumers are concerned that ingredients used in natural products are not sustainable, while 24% of Indian consumers are motivated to live a more natural lifestyle to support environmentally conscious businesses.
And, following a number of frustrated posts by key influencers, many beauty brands are rethinking excessive packaging for PR mailings and unboxing videos.
In short, sustainability matters to the planet and the market.
Consumer products giants are not alone in this effort, but their actions have the largest impact system-wide. Companies like Unilever and P&G are finding ways to reintegrate waste and design products for reuse or repurposing.
Jindal explained that brands have to engage their consumers in order to ensure they take advantage of refillable packaging—this requires engagement post-purchase. In addition, some companies may wish to encourage consumers to upcycle products, as on the makeup reselling platform Glambot.
There is also a movement underway to extend the life of products to reduce waste. This can be a contentious process, pitting preservative-free demands against shelf-life concerns.
Brands have found creative ways to hack existing products for extended life. For instance, Italian manufacturer Gotha produced "Second Chance" Mascara Drops to extend the use of every bit of a product.
These organizations have also created marketing to educate consumers on how to use products efficiently and dispose of waste. For instance, Garnier partnered with TerraCycle to produce educational videos on how to recycle, making the entire product experience through disposal seamless and as easy as possible.
Jindal concluded: brands of every scale can play to consumer sentiment by offering simple solutions that feel good and save money and time.
2. The Benefits of Fermented Ingredients
Taking a page from the ongoing intersection of food and beauty, Steven Schnittger, vice president of global microbiology and fermentation R&D at the Estée Lauder Companies, discussed the future of cleaner, greener formulations driven by fermented products.
These materials meet the natural criteria detailed in ISO 16128-1:2016, said Schnittger, because they are obtained by microbiological processes. Furthermore, he argued, fermentation is safe, consistent and economically viable.
Fermented materials can be produced independent of weather and climate conditions, and require no pesticides, fertilizers or chemical extraction, resulting in a low carbon footprint. In addition, the results are highly reproducible due to controlled process conditions. Meanwhile, downstream processes can further modify and improve the activity of ingredients.
In addition, fermented ingredients are easily incorporated into emulsions. They can appear in the form of a spray-dried powder, freeze-dried crystals or aqueous-based formats. Fermented ingredients also allow formulators and brands to minimize preservation through process and engineering techniques.
The result is green innovation with little impact on the overall cost of goods.
3. Preservative-free Probiotics?
Topical probiotics can potentially address dermatitis, eczema, burn and scar healing, skin rejuvenation and other common issues, said Jennifer Cookson, director of product development for Mother Dirt.
However, she argued, because preservatives are built to inhibit growth of microorganisms, strategies are needed to formulate without them in order to engineer better probiotics.
These could include "hacking" water activity, extending low pH exposures, and including multifunctional ingredients such as MCTs and other hurdles to achieve desired anti-microbial activity without damaging probiotics that brands want delivered to the skin.
Packaging can also play a role, said Cookson. Technologies such as pump seals that prevent product that has come into contact with the skin from reentering the bottle, vapor-resistant bottles, sterilizing filters in dip tubes and package nozzles, and airless pumps can all play a role in diminishing threats to product integrity.
Cookson noted that trial and error is required to find the right mix of hurdles for each product—there is no single strategy that can be universalized.
4. The Future of Ingredient Testing
Manasi Chavan, marketing manager, face care, at BASF, outlined the company's partnership with Poietis to develop 3D-printed physiological human skin tissue models that will one day bestow BASF with a more predictive in vitro assessment of the toxicity and efficacy of cosmetic ingredients.
Chavan noted that the companies have been working to improve the 3d laser-assisted bioprinted skin models that can offer a high degree of flexibility and repeatability. Currently, it takes about 15 days to bioprint a sample of skin, with researchers finding new ways to improve the structure and organization of the models.
5. Plant-based Anti-aging
Ilya Raskin, a professor at Rutgers University, discussed the application of natural ingredients in beauty products.
The Power of Moringa
Raskin noted that isothiocyanates can mobilize cell defenses against aging, stress and inflammation. These materials can be derived from sources such as cress seed oil and Moringa oleifera Lam., the so-called drumstick tree.
The technology stimulates the Nrf2 protein, which Raskin described as a "master control protein" that supports cells against stress and damage. Estée Lauder developed its technology to support Nrf2 function to boost antioxidant and anti-inflammatory activity in the skin.
The ingredient is highlighted in Estée Lauder's Revitalizing Supreme+ Global Anti-Aging Cell Power Crème. The product comprises the company's RevitaKey Technology, featuring morning extract.
The brand states: "this silky-soft, deeply nourishing multi-action creme encourages skin's natural power to amplify collagen and elastin. Lines and wrinkles look dramatically reduced. Skin's visible firmness, density and elasticity is significantly improved."
Furthermore, the product stimulates skin repair with the inclusion of Narcissus tazetta bulb extract.
Phenolics
Phenolics are another attractive area of interest, said Raskin. These materials comprise chlorogenic acid, which stimulates melanogenesis suppression for an anti-inflammatory effect. Phenolics can be found in scarlet lettuce, which has three times the antioxidants and polyphenols of blueberries, as well as in chicory.