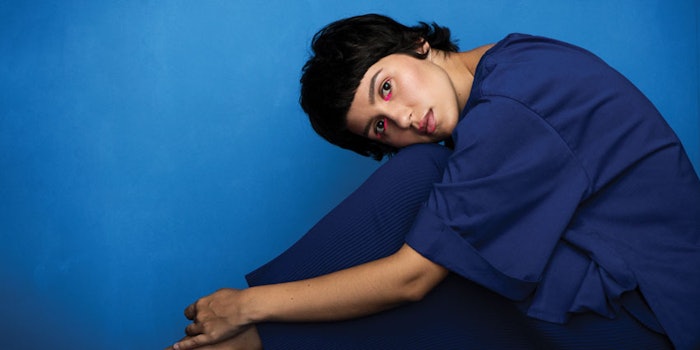 Ben Bennett, cofounder of HatchBeauty, has created The Center, an incubator and accelerator designed to support and build the next generation of disruptive, transformative indie brands in the beauty and wellness market.
HatchBeauty was founded in 2010, an early West Coast innovation hub that saw explosive growth during the first big wave of indie players driven by consumer appetites for niche brands. Bennett notes that Sephora brought many of these brands into its stores and illustrated how well they could thrive in an open-sell format.
The success of these brands inevitably attracted investment and buyers. The immense interest among venture capital and private equity groups, as well as outside money sources, has since resulted in nearly every significant profitable brand being acquired. The sales of brands like Tatcha and Drunk Elephant has thereby opened up room for a new generation of brands to emerge and grow. And, because the inventory of proven indie brands is relatively low, there is a significant need to foster new players—and appetite from investors and strategic acquirers.
At the same time, first-wave indie boom brands have grown up and are perhaps no longer the newest, coolest things on the market—at least in the eyes of millennial and Gen Z shoppers. This "new establishment" has also experienced extensive rounds of M&A, rendering them no longer "indie."
The Second Wave
The Center is poised to capture and grow the "second wave" of emerging niche and indie brands. Bennett explains that young consumers are drawn to "anti-establishment" brands that are purpose-driven. At the same time, there is an enormous amount of interest in beauty among private equity and venture capital groups, as well as money coming from outside the traditional investor communities. Bennett describes this as an "intriguing moment."
The executive says he has been approached by young brand founders over the years to invest in their businesses and help them grow. These upstarts realize that an experienced investor is a value-add. Therefore, Bennett built a shared services platform of skilled operators. He was also approached by private equity groups wanting to develop a fund for supporting brands. The willing money, the founder interest and the market opportunity coalesced into what became The Center.
To date, The Center has invested in four brands—clean makeup upstart Kosas, clean fragrance line Ellis Brooklyn, sustainable skin care brand Circumference and Five Suns Foods, which sells an Andean plant-based protein called chocho.
The New Indie Fairytale
Entrepreneurs have evolved in their approach to brand-building, says Bennett. Gen X was largely taught to bootstrap, scraping together money, maxing-out credit cards and growing organically. Today, he says, many founders are chasing the fairytale of being the next Emily Weiss, raising significant money pre-revenue, which has led to a generation of founders starting out with significant outside capital backing virtually from the start.
This simply couldn't happen with earlier waves of indies because of the pre-social media and VC track culture. However, says Bennett, the industry doesn't have a lot of historical data to determine the long-term viability of the upstart indie brand model. Brand awareness can be alluring but no one knows for certain if those brands will be able to turn themselves into evergreen institutions. Do they have the ability to retain customers or be profitable? Bennett isn't certain.
Today, he says, it doesn't feel hard to acquire customers but it is hard to retain customers because of the vast newness flooding the market and social media, creating shorter attention spans among shoppers. This makes it harder to build brand loyalists, he adds.
Brick-and-Mortar: the New Old Thing
Coronavirus challenges notwithstanding, 2020 could be the start of the return of brick-and-mortar retail, says Bennett. Consumers are used to buying products anywhere that's convenient to them and, therefore, the channel of distribution is less important to them (compared to the luxury channel).
At the same time, many people may feel that online shopping isn't all that convenient. It's easy to abandon carts, after all. Therefore direct-to-consumer initiatives are perhaps slowing down a bit.
Upstarts are also realizing that spending vast sums on digital marketing to build awareness is not the same as building long-term loyalty or profitability. That said, Bennett explains brands need to build curiosity and awareness in the digital space to get people to approach on shelf in brick-and-mortar.
How to Build the Next Indie Wave
Depending on the partnership, The Center is able to provide brands with growth capital, operations assistance, strategy, marketing and more.
"We don't want to impose on what they're doing well," he says, but wants to "be available to them when they need help."
Some brand founders are clear on how they want to run their brand and build their teams, but also need capital and want to know that The Center is a call away for advice on legal issues, contract manufacturer recommendations, new PR firms, etc., says Bennett. In this way, the company acts as an adviser.
Smaller brands may need more hands-on help. The Center can, for instance, take certain projects off founders' plates—including branding, generation of creative assets for social media, regulatory compliance or product development matters—so they can focus on their core business. Ultimately, the formula is different for every company.
A Better-for-You Future
On the investment and incubator side, Bennett's mission is to invest in and create "better-for-you brands." Because the terms "natural," "clean" and even "organic" can be so loosely defined as to be meaningless, the executive doesn't approach the category as a "purist."
"I don't feel the need to build purely organic brands because it may not be realistic to how people live today," he says.
Instead, Bennett thinks about how people live in the middle of the United States and thereby builds thoughtful and considerate brands that are relevant for many people's lives. The better-for-you concept prevents the company from painting itself into an unrealistic corner (like "clean") and instead focuses on sustainability, the use of natural ingredients when possible and the omission of unnecessary conventional materials, drawing from wellness narratives, and generally thinking holistically rather than focusing on a specific category.
In addition, Bennett is focused on founders that are passionate and who have a unique authenticity that communicates they believe in what they're building. Consumers, he says, are very in tune with being able to identify if there is a heartbeat behind the brand.
Blurry Lines Between Beauty & Wellness
What's happening now is very different, says Bennett. The merging of beauty and wellness in the last few years is not a fad and is in fact changing the way consumers are thinking about categories.
This is largely driven by millennials who have a more complex outlook on wellbeing than previous generations, and also face more challenges. They have to think about how they're going to take care of themselves, Bennett explains, and face significant anxiety issues around health and finances, particularly student debt. This generation also experienced an ugly recession in 2008-2009, which may have attuned them to the wellness outlook. Coronavirus is bound to have a similar impact.
At the same time, e-commerce platforms have found it relatively easy to merge the beauty and wellness categories, though this transition has taken much longer for brick-and-mortar. Bennett says the traditional rules maintained by large retailers, which focus on physical real estate and breaking apart products by clear category lines no longer works.
Sephora and Ulta have done this by, for instance, pairing personal care and beauty alongside supplements. In this new paradigm, Bennett argues that brands that have color cosmetics and skin care can now merchandise those SKUs side by side. Glossier has illustrated this strategy with its fragrance, color and skin care strategy. In addition, natural deodorants from skin care brands like Kopari are merchandised beside their skin care counterparts. The consumer sees these as part of the same thing because, in their view, skin is skin.
New Brand Launches Coming
The Center will continue to invest in emerging brands, including several that are currently being finalized. Bennett has no defined goal for the number or total amount of investments he wishes to make. Instead, he's focused on finding the right opportunities aligned with its mission.
For the full article, check out Global Cosmetic Industry's April digital magazine.