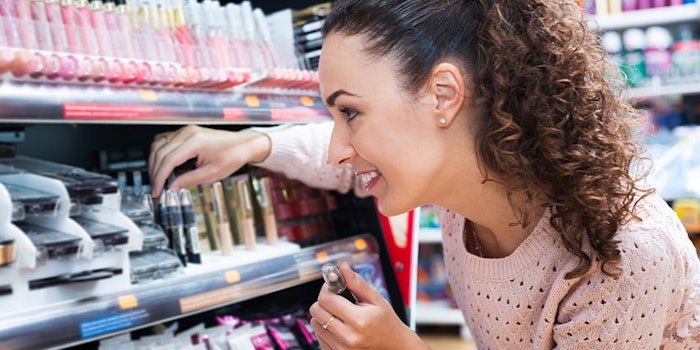 Retail is a physical space of discovery, and direct-to-consumer (DTC) brands can extend that experience to loyal customers and to new customers who may not shop as much online. Consumers, despite the pandemic, need to see products and brands in action, and the best way to do that is to have retail spaces for brands. Here's how one brand has leveraged that reality.
Trust & Loyalty Drive Sales
City Beauty has a unique way of gaining consumer loyalty. The cult-beauty brand has research-driven products with both immediate and long term results, allowing them to determine what their target consumer audience will interact with best.
"By attracting consumers with educational and physical solutions to their skin challenges, we are able to drive them to our website and introduce them to the perfect products that address their specific needs," says Allyson Barrio, director of national accounts at City Beauty. "Once they try our products, they see the results for themselves and are very loyal."
It's the thousands of testimonials from user groups, including impressive before and after photos, that give City Beauty the confidence to make these claims and projections. The brand has become well-known and is growing exponentially. It starts with a strong product and is enhanced by highly-focused digital media strategy. Strong media traction will come with a product that works and has genuine admiration from its customers.
"We are driving millions of customers to our websites every month," Barrio says. "We do a great job of converting those visits into purchases, but we know our customers well and some of them want to purchase our products in-store and with their trusted retailers." 
Physical Retail's Role
Retail is a natural complement to City Beauty's core business. Retail exposure helps increase brand awareness and, with all those dedicated digital followers, City Beauty is in a great position to help its retail partners by driving its millions of customers into their doors.
According to Barrio, the brand's business model is not dependent on retail performance, which creates a unique partnership position to pour funds into marketing and into the sell-through of products at the store level.
"City Beauty is loved by so many women, from teens to mature women, alike," says Barrio. "Because of our extremely high volume direct-to-consumer business, it will be a strategic build to attain that same level of volume at retail."
Resilience in a Pandemic
City Beauty's online numbers have been stronger than ever. When COVID-19 first peaked in the United States in April 2020, the company offered discounts. Retail plans may have slowed within the specialty environment, but the strongest players are still standing.
Barrio says, "COVID-19 has shaken retail, but retail is ready, too. The strongest retailers are ready to purchase from them with the strongest types of brand partners, like ourselves." 
The Way Forward
In today's marketplace, omnichannel distribution is necessary. Building on your core strengths and focusing brand perception is key.
When City Beauty re-launched in late 2017, business skyrocketed and has been on fire ever since. Branding is key and strategic placement and product development is everything. Making sure your target consumer audience can relate to and be continually interested in your products will benefit the longevity of the brand.
DTC brands should consider how well they will do on shelf at dermatology offices, professional salons, spas,small pharmacies and gift shops, and also within franchise models. City Beauty performs well on shelf due to its packaging, which looks different than most products in its space. Strong consumer education on packaging also draws the savvy and prestige consumer to feel confident in their purchase.
The beauty industry has one of the largest and most dedicated followings, so it is important to take into consideration all aspects of brand perception, shelf presentation, consumer-brand interaction and planning for the long term.
Nancy Trent (nancy@trentandcompany.com) is a writer and speaker, a lifelong wellness activist, a globe-trotting trend watcher, and the founder and president of Trent & Company, the leading wellness PR firm. Trent & Company, which launched many health and beauty brands, grew out of Nancy's personal and passionate commitment to helping people live longer and healthier lives. A former journalist for New York Magazine, Nancy has written seven books on healthy lifestyles, serves on the editorial boards of several magazines and travels around the world speaking at conferences and trade shows on trends in the marketplace. She is a recognized expert in PR with more than 30 years of experience creating and managing highly successful campaigns.