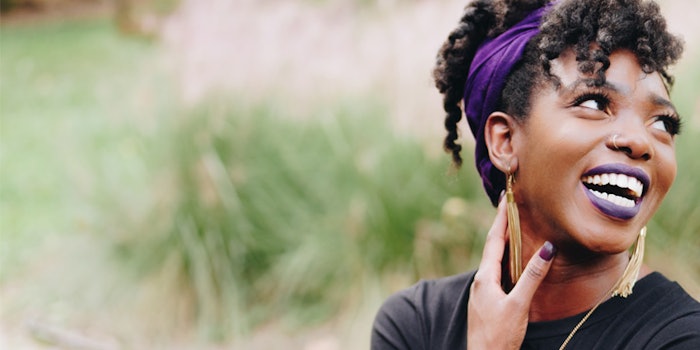 Some do it well, others do not, but leaning into culture is a must for today's brands. We live in a fast-paced, ever-changing world, with new rules driven by social media. The brands that actively listen and respond to the changing needs and demands of their consumers are those that make the most headway, and will connect in scroll-stopping moments.
Beauty brands have responded well to this challenge. They champion cultural shifts in the mainstream, they are pioneering, have a strong—and outspoken—point of view on the world, often trailblazing in inclusivity, transparency and digitizing experiences for their customers.
Other categories, from whisky to ice-cream, are known to look to beauty brands for best-in-class practices on how to harness community through culture-first thinking.
Striving for Start-up Agility
A "culture-first" approach is about scanning the horizon and discovering what might turn into a trend—something brands can connect with or contribute to. It's typically the smaller, more agile brands that do this well, the nimble jet skis to the established brands' tankers.
Particularly with an owner-creator in place, a start-up is usually small and tight-knit, so decisions can be made more quickly. Glossier in its infancy was a prime example. The brand built its success by spending time on the platforms on which consumers were creating, researching and swapping information.
From content to conversations, co-creation to community, everything Glossier did—and still does—is culture-first. Glossier listens closely by scanning comment sections on social media posts and taking and incorporating feedback to inform product, packaging, copy and campaign decisions.
The brand celebrates culture, and even sends itself up in the name of it—for example, by embracing the hundreds of memes that are created about it via its "5 of the best things we were tagged in this week" feature.
However, that doesn't mean that more established, traditional brands can't have their finger on the cultural pulse. They can learn from this culture-first mindset of the up-and-comers. But they need to identify the areas that are relevant and authentic to them, those in which they can add a richness to the conversation, speaking through the community, not at them.
Doing Less, But Well
For traditional brands, heritage and craftsmanship are no longer enough. In a new world of culture-first thinkers, consumers are instead craving interesting and new news. They're looking for scroll-stopping products with a level of collectability. A tried and tested way for traditional brands to play in this world is to leverage limited editions around a cult product.
LOVE worked on SK-II's culture-first approach to appeal to the hearts and minds of Asian millennials. LOVE recognized the complexities of a full-scale rebrand. Instead, LOVE focused on one of SK-II's most iconic products, its Facial Treatment Essence, and developed a series of limited-edition packs.
The first pack tied in with a topic close to the brand's heart, the campaign addressing China's marriage markets. There was a societal and cultural shift happening; SK-II consumers were ready for the brand to step up and empower them through their products.
LOVE created the perfect physical embodiment of the campaign through free-flowing, highly visual empowerment statements illustrated by typographic artist Luke Choice.
With each of the subsequent limited edition packs referencing another cultural intersection between brand and the wider world, the series has become a highlight of beauty fans' calendars, resonating deeply with the collective mood of SK-II's fanbase.
Estée Lauder is also focusing on a cult product to lean into culture, focusing much of its experimental, scroll-stopping communications around its Advanced Night Repair Serum. Last autumn, it leveraged its science and innovation credentials, announcing the first beauty product photoshoot in space in partnership with NASA and the International Space Station—a venture that will undoubtedly further propel its presence beyond the traditional beauty pages.
Conversely, the brand learned the hard way that using culture to connect with a wider audience needs to feel authentic and organic. Its failed launch of its Estée Edit a few years ago banked too much on its association with Kendall Jenner and paid-for influencer fanfare to appeal to millennials, rather than genuine and authentic, long-term cultural connections.  
Collaborate Into Culture
When it comes to building on and connecting with a specific community, some brands can capitalize on an obvious fit. They may have come up in close partnership with that specific subculture, they are integrated, intertwined and are part of each other's success.
Not all companies can identify such close alignment, but collaborations are a great way to access new culture-hungry audiences, and it's often the more unexpected collaborations that make the most impact. Technology, art or gaming are tools that you can use as a brand.
Examples include Rihanna's cosmetics line Fenty showing up in a collaboration with hyped bubble tea chain Heytea in China to boost its brand recognition in the market, or premium MAC becoming the first beauty brand available in the SIMS. As long as there is mutual respect, a little why-not-ness can go a long way with seen-it-all consumers.
Discovering Cultural Connections
Brands are switching their focus from traditional marketing that interrupts culture, to the act of creating culture itself. Think of your brand not as a company, but as a universe.
Dive into your archives, build out a genealogy of how you fit in the wider world, where you touch cultural movements or moments, icons or subcultures. You need to find permission to play in new spaces, or create your own spaces, and offer cultural richness.
U.K. vegan skin care brand Carbon Theory, for example, recently launched a partnership with a young female football team the Victoria Park Vixens. Its emphasis on promoting skin confidence and natural beauty makes for an easy and organic connection. 
People want to enjoy brands, want to escape the reality of COVID-19 through brands, or use brands to amplify their own values. In beauty particularly, people want a brand to understand the world they're in. Culture-first is always on, 365 days a year. It's where, how and through whom you show up in the world.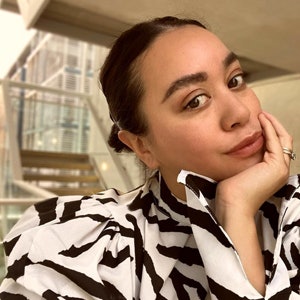 Kat Towers is the head of culture at branding and design agency LOVE. She is a branding strategist who works with a variety of multinationals.