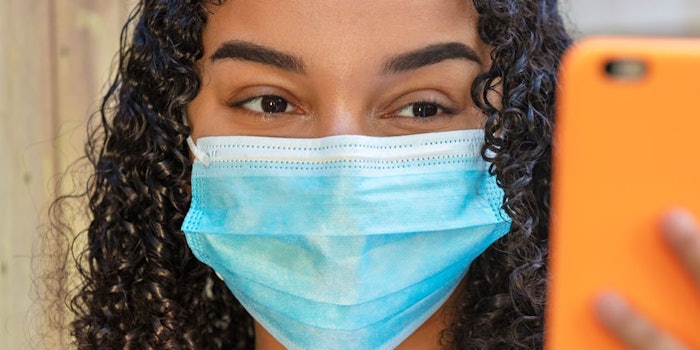 2020 was a very challenging, tumultuous year for all of us. If you managed to launch either a brand or a product last year, you certainly had to scramble to complete your production, and your teams definitely had to retool the marketing strategy to adapt to the numerous challenges we all faced.
The beauty industry was fortunate enough to have the occasional bright spots, and some brands even thrived, but the key learning for us was that being nimble and quick to adapt was the key to success.
At SOS Beauty, we were able to see the pandemic's global impact from all sides—from global supply chain, to retail and beyond. We're all still learning and adapting every day, but we're thankfully seeing the light at the end of the tunnel. 
Though none of us are quite sure what this "new normal" is going to look like, living through a pandemic has changed the way consumers shop for everything, especially something as personal as the beauty products they use every day. 
Retail & Testers
We're not going to revert back to pre-pandemic habits—certain behaviors are here to stay. For instance, we can say with absolute certainty that the in-store shopping experience is going to completely change, perhaps for the better. 
Report: Beauty Sampling in a Low-touch World
A lot more education is going to be happening outside of the store environment, which creates a new opportunity to make the shopping experience memorable in other ways. We must therefore ask ourselves: What else about the brand is important to animate?
And how can we improve the tester experience so that it's safer, more personalized and more convenient? People are going to be much more conscientious of what they're touching, so we'll have to find a creative way to drive trials. 
Dual-Purpose Beauty Products
The pandemic has affected how we approach creating a product and has changed what consumers want from their products and how they wear them.
We're finding that people are looking for products that have dual purposes, infusing some sort of skin care benefit in pretty much every category. Also, since we're all wearing masks, transfer resistance and non-comedogenic claims are really important.
As for color cosmetics, the beginning of 2020 already saw products with little to no coverage trending higher than the full-coverage products that ended the aughts. Gen Z consumers and Tik Tok users ushered in the new generation of beauty with little coverage and lots of glow, where the focus is more on seeing your skin than covering it up.
Since video calls have taken the place of in-person meetings for the time being, consumers are wearing lighter makeup while still wanting to perfect their skin. Seeing your face looking back at you from a laptop screen is much different than seeing yourself in a mirror.
This used to be something that only influencers and content creators had to think about. Now, since many people commonly spend all day on Zoom calls, it's a widespread reality. 
This doesn't mean that consumers have to apply more makeup, but rather do small things—like using products to sculpt and add glow to their face—to make a huge difference in looking more polished online. 
The Unpredictable Future
None of us are sure what the future holds. However, we know for sure that, even in times of crisis, people still want to feel good about themselves. Sometimes, our beauty routine is all we can rely on in our unpredictable world, so in a way, taking care of one's skin, hair and applying some makeup was a form of therapy.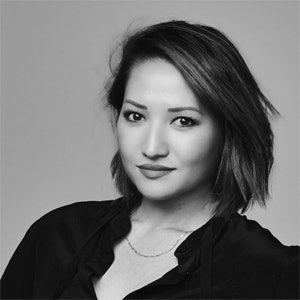 Charlene Valledor is the president of SOS Beauty, a Los Angeles-based brand incubation agency working with some of the newest and most exciting new brands in beauty. As veteran product developer and branding strategist, Charlene specializes in working closely with brand founders to develop innovative and meaningful product experiences that turn customers in to passionate brand ambassadors and die-hard fans. Her background in science and passion for storytelling allows her to partner with the best product chemists in the industry to create true product innovation while weaving authentic and memorable brand messaging throughout every brand touchpoint.