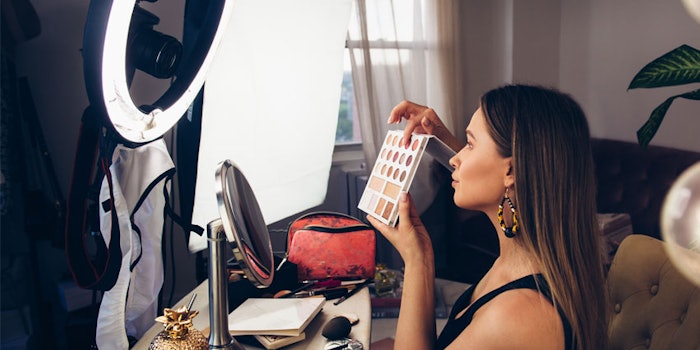 Traditionally, brands have clamored to work with influencers based on their hyper-visibility and their ability to generate engaging content, but now all of that is changing. With research revealing that customers referred by brand advocates have a 37% higher retention rate (and are therefore higher qualified leads), it's clear that a new type of influencer is poised to dominate the digital realm.
Post-pandemic, influencers who hone their specialty and an engaging community around those topics will thrive beyond the generalist influencer who simply hunts for followers. These influencers could become advocates for brands that align with the values they represent, and whose engaged communities match with the core market of those brands.
Brand Advocates' Advantages
Brand advocates can be:
Loyal customers: individuals who buy into your brand and have a genuine affinity for your products/services but may not have a substantial following on social media.

Key opinion leaders (or KOLs): influencers who are experts in their respective fields, who post trustworthy and authentic content, and typically have a large and highly engaged audience.

Employees: members of your brand's organization who are passionate about your products and services. Content shared by employees achieves 561% more reach than the same content shared by brands.Creating a strong community of these advocates is a cost effective way of generating impactful content, given that the cost of digital advertising is rising five times faster than inflation. Advocates create more organic and user-generated content, with organic content generating 20 times the media value of paid content.
 According to one report, 76% of individuals say that they're more likely to trust content shared by "normal" people than content shared by brands. "Normal" insinuates a reference to the accidental influencer, a casual Instagram or Tik Tok user who hasn't intentionally cultivated millions of followers. 
As the growth of popular social media platforms has accelerated, the data proves that consumers trust smaller and more authentic social media users more than overly cultivated connoisseurs of the platform who lack transparency. Trust is, and always will be, the most powerful tool of influence in any buying journey. 
Brand advocates are increasingly valuable for both creating leads and pushing them through the sales funnel. They're 83% more likely to share information and 50% more likely to influence purchases than other consumers on social media. 
Beauty Brand Advocacy Glow Up
The beauty industry has always been a trailblazer in influencer marketing, harnessing the rapid rise of beauty vloggers, the autodidactic makeup artists trusted by their peers to share their candid opinions on the latest palettes. 
Beauty has even cross-pollinated with lifestyle as YouTubers do everything from reviewing the latest Netflix series to unpacking the latest political scandal, all while effortlessly putting on a new look with new beauty brand lines. Viewers get the sense that they're speaking to a friend about the latest news while putting their makeup on, creating a sense of intimacy that's cultivated from this video format.
It also pays to know who's being listened to: 62% of women follow beauty influencers online, and 67% seek advice from social media prior to purchase. Beauty consumers who see organic content have a 5% higher chance of converting into a sale.
According to Wearisma's beauty Brand Advocacy Index (BAI), the average engagement rate (ER) of the top brands is 80% higher than the industry average. (BAI measures the intensity of a brand's community of advocates by tracking mentions, comments and community engagement across six key social media platforms.)
Bare Face of Beauty Influencers Exposed
As one of the most mature sectors in harnessing influencer marketing for growth, the beauty industry has also been front of the line to face the challenges of this rapidly evolving landscape. Consumers have become as savvy to influencers online as brands, quick to call out content that doesn't fit with an influencer's portrayed or cultivated value and image. 
The beauty community has challenged brands for not appropriately representing their audience, for poor communications and their choice of ambassadors. As online audiences grow to become  increasingly passionate, #cancelled saw a 470% increase in mentions from 2019 to 2020 in the United Kingdom. Consumers on Instagram were galvanized to hold brands accountable. 
Consumers aren't turned away by influencer marketing, they're simply turned off by bad influencer marketing with content that doesn't resonate with them and the values they hold. Failing to understand the values that your target audience—and, importantly, your core market—hold, can be damaging.
Harnessing data-led insights, however, can pay off. Influencer marketing isn't new and it's time that marketers across all industries levelled up their approach to incorporate real data-led insights and adopted a sophisticated approach to campaigns to prove ROI and accelerate growth.
There are three key steps to the ideal data-led strategy. 
Step 1. Partner with the right brand advocates
Partnering with the wrong advocates for your brand can result in your brand appearing inauthentic and non-inclusive, alienating your target audience and losing control of your brand narrative. A strategic approach to advocate selection is imperative in order to create quality leads, authentic content, authenticity and relatability as a brand.
 A good example from the beauty industryis Coty's Marc Jacobs' fragrance campaign, #PerfectAsIAm, which launched in September 2020 to promote the new Marc Jacobs Perfect fragrance. Despite being launched amid the global pandemic, Marc Jacobs Perfect became the best selling women's fragrance of 2020.
Grace Fung, influencer marketing and comms Lead, luxury color and fragrances for Coty U.K. and Ireland, says: "It was the first time we heavily leveraged Tik Tok for a campaign. We also relied on Instagram, but Tik Tok drove the message of what our strapline meant, enabling Coty to target the Gen Z audience on the social media platform."
Fung continues, "Tik Tok was the perfect platform to launch the fragrance, promote the messaging and create an enticing challenge for our target audience to interact with. The challenge elicited a plethora of user-generated content, which reiterated the campaign's focus on the audience; it included them in the campaign as brand advocates. Brand and messaging are key elements to any campaign but success relies on target audience engagement.
Fung concludes, "Whilst it's usually challenging to tell a fragrance story on social media, the brand advocacy hashtag #PerfectAsIAm generated 10 billion views. It's amazing how this global campaign rocketed the launch to become the number one launch of the year in the U.K."
Step 2. Track your campaign on multiple levels
Failing to thoroughly track campaign activities can lead to brands missing out on high performing user-generated content, as well as making it harder to justify campaign spend.
To reward your top-performing advocates and strengthen your community, it's imperative to track every aspect of your brand advocacy campaign, including the traffic and sales your advocates are generating, such as:
Organic content tracking
Automatic story tracking
Tiered gifting support
Clicks and sales tracking
Step 3. Monitor and report
Without accurately monitoring and reporting, you'll risk losing your share of voice to a competitor, pushing products that do not resonate with your advocates and missing out on key insights from metrics (beyond earned media value).  
Companies who focus on growth are laser focused on existing best practices in the market, which is why competitor insights can unlock essential pivots in influencer campaigns which accelerate successful results. Learning from competitor brands with a high-performing advocate community helps you understand which of your products are generating the most buzz, tap into overlooked markets, identify emerging competitors and discover true brand advocates.
Beauty brands, for example, could identify local makeup artists advocating heavily for their products and leverage them via long-term gifting.
Real-world Example: OlaplexGI
According to Wearisma's BAI ranking, Olaplex has one the most passionate advocate communities among beauty brands in the Americas. The hair care brand achieved an engagement rate double that of the industry average in Q1 2021 and this can be attributed in large part to its focus on engaging knowledgeable advocates who are passionate about all things hair-related. 
As stated by the brand, its mission has been "to share the work of real artists on our social media platforms. We don't use professional model photographs shot in a studio; rather, we use real work that results from stylists using Olaplex." 
It's certainly true that stylists are the brand's most passionate advocates, such as brand ambassador and hair stylist Guy Tang (@guy_tang) and hairstylists Tania B. Crawford (@tania_crawford) and Malaika Frazier (@malaikafrazier), who all produced the highest number of #olaplex content in Q1 2021. Using intelligent tools to easily identify KOLs in your advocate community will enable you to leverage their wealth of content to bolster your brand narrative and grow your influence.
Redken, micro-influencers and their advocacy for the products
Impressively, Redken ranks No.1, highest on Wearisma's ranking among beauty brands in EMEA. It's clear to see the brand leverage the use of its passionate community who engages well with their smaller audiences and genuinely love the products. 
In terms of engagement rate, its top four performing advocates are a selection of micro-influencers, all less than 10,000 followers on Instagram, who generate at least a 4% engagement rate in their posts, which is double the engagement rate for the brand. This includes Ava Welsing-Kitcher (@avawelsingk), who promoted Redken's new acidic bonding concentrate treatment in a video on Instagram to her 7,000 followers, taking the time to explain and show the 10 key benefits of the product. 
By using intelligent insights to identify the advocates who genuinely love your products, compared to an influencer who will only post about you once in a paid ad, you create a strategy that will lead to higher ROI. 
Marrying Sophisticated Insights with Post-pandemic Strategy
The extra time at home during the pandemic has resulted in many people becomingmore active online, withworldwidesocial media users surging by 10%in the last 12 months. We've lived our lives online and the reality is that our work, social and family lives are all playing out in the digital space on the same screen.
Since the pandemic, we've seen that consumers engage more proactively—and buy from—brands that show they care about similar values, a trend that's been accelerated as people get behind their favorite brands and business.
Fung says, "People are buying more online which speeds up the process of influencer marketing and puts it at the forefront. We're also seeing influencers harnessing the creativity of being at home and seeing their content as being more authentic. Their creativity has improved as you see more of their real self, linking back to that authenticity" 
Influencer marketing will continue to evolve and the marketing model that exists today will be obsolete in the next five years. Brand advocates will become increasingly important but without the insights to monitor the impact, it will be more difficult to monitor ROI and therefore harder to secure marketing budget or ensure investment is being directed where it should.
Low ROI on a poorly executed influencer strategy risks damaging the reputation of influencer marketing spend overall within an organization. As brands of all sizes scale, agility is key to growth in fast-moving digital marketing. The sophistication of insights now available means that brands can cultivate authentic and influential communities that grow with the brand. Furthermore, they're able to pivot as needed using data-led insights to ensure their strategy is steering growth and engagement. 
To learn more about how you can build a powerful brand advocacy strategy download our new easy to read eBook "Your Complete Guide to Brand Advocacy."