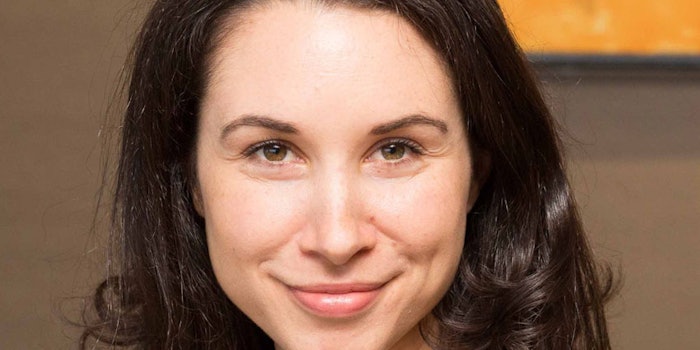 Bain Capital is one of the largest firms investing in beauty and wellness brands shaping and leading the evolution of their categories. In this interview, Grace Mollard, principal at Bain Capital Private Equity, offers advice for brands that are looking for investors and discusses how investors can help scale compelling beauty brands.
Previous stories in this series:
What kinds of companies do you look to invest in?
Grace Mollard [GM]: Bain Capital Private Equity is one of the largest global private equity investors, and right now, we are investing from our new, nearly $12 billion flagship fund. Our focus is building great businesses for the long term and our approach is centered on partnership, where we can actively contribute to creating value and ultimately building a better business. In beauty, we typically focus on businesses with revenues north of $100 million that can be scaled into market leaders.
An example of our current investments in beauty and wellness is Maesa, a global beauty brand incubator that brings innovation to leading retailers and beauty companies worldwide. The team at Maesa have created some of the most exciting beauty brands today, like Kristin Ess Haircare, Hairitage by Mindy McKnight and Believe Beauty, and we've been proud to partner with them on their impressive growth journey.
Another recent example is our investment in Sundial Brands. We invested behind the founder and CEO Richelieu Dennis in 2015 to support the incredible growth he had unlocked. Together, we built on the immense consumer passion for its signature SheaMoisture brand to build awareness, distribution, and momentum across multiple new and existing Sundial product categories. Sundial Brands achieved extraordinary growth during our partnership, and the company was acquired by Unilever in 2017.
What makes a brand a compelling investment opportunity? 
[GM]: Broadly, we look for durable brands that really resonate with consumers. Great brands have meaning,and that messaging should be clear and consistent throughout as to why they exist in the market.
Authenticity is critical, but so is clarity—knowing every element of what defines your brand, with a clear point of view that ultimately shapes product, messaging, positioning—every strategic decision you will ultimately take.
In my opinion, great functional brands—brands that are known for distinctively higher performance than their peers—have long been the most exciting brands to invest in across consumer categories.
Those brands have been hard to find in beauty for a few reasons: outsourced product manufacturing often levels the playing field on formulation; benefits for products like skin care aren't always instantaneously visible; and consumers can have wildly different needs, depending on their own hair or skin composition, as well as what benefit they are looking for (e.g. thicker, longer, darker, stronger, more defined eyelashes). 
While I think great brands will always stand out, I do think that in an increasingly crowded beauty environment, consumers are getting more discerning about what brands and products meet their bar—increasing the importance of each product choice and further bolstering the value of performance.  
What are some negatives that might disqualify a brand from an investment?
[GM]: Brands that try to be too many things to too many people, that ultimately sends mixed messages to the consumer. In many ways, resonance, clarity and authenticity can be easier to demonstrate in new brands than established brands, and they are easier to find in the digital age. The challenge is how to expand and not dilute. 
What is most interesting to you about the wellness sector?
[GM]: Two trends stand out. One is the interplay between brands in a crowded brand environment. We are seeing so many new brands because the barriers to entry have essentially disappeared—it's more important than ever to figure out how to truly stand out.
The second is that consumers are more educated and demanding, and they are prioritizing clean brands. But, we still need to think about how to make clean beauty more mainstream.
Clean products can really work but today, they often come with a higher unit cost. With more demand, more volume will enable companies to offer more affordable prices and there's a huge opportunity to make this product more accessible.   
How has COVID-19 impacted the beauty and wellness spaces? 
[GM]: COVID-19 has accelerated and turbo-charged wellness trends. Along with the shift to clean beauty, we're finding that there is an increased importance around self-care and further blurring the lines between makeup and skin care.
What should wellness brands consider when seeking investors?
[GM]: It's important to think about what you want in an investor. A brand should conduct diligence on their investor, just as the investor conducts diligence on the brand. We often joke that, other than a life partner, if you are a founder, this is the most important decision founders are going to make.
Some questions that founders should think about are: "How close do you want to be," "How can an investor add value," "How well aligned do you feel?" You will be with this person in the good times and the bad. Do you share the same vision?
Any tips for sprucing up an investor deck?
[GM]: Because we are selective and invest in scaled companies, we look at maybe one potential investment per week. My advice to brands would be that it's important to make the heart of your brand shine through.
Think of what the investor is looking for in terms of information and metrics, but don't compromise. Lead with what's real for the brand. Use simple articulation, and discuss what the product focus is, what the channel focus is, and how to wrap it up in the language of financials.
What do you predict will be the future of wellness?
[GM]: The definition of beauty is changing. It's broadening, becoming (even) more emotional, and increasingly intertwined with the well-being of consumers. The bar has risen on quality, and consumers are more demanding. In response, products have to be better quality, pricing has to be more accessible and innovation has to be even more targeted at what consumers want.