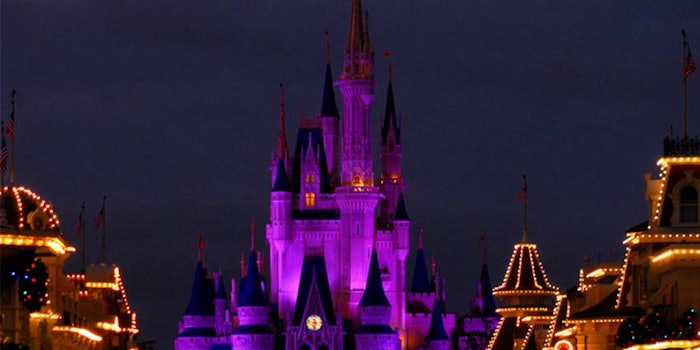 Though all beauty brands strive to create an emotional connection with their consumers, the level of success can depend on a variety of approaches and influencing factors.
In its collaboration with Disney, H2O Plus provides its skin care products to Disney resorts and its cruise line as amenities, helping connect the products with the fun vacation Disney provides, as well as helping people remember their vacation experience when using the products at home.
Building those relationships and connections through emotional branding helps beauty brands attract and maintain brand fans, even with new product launches and offerings.
Every Sunday, I read the paper—and not online. I read a real Sunday newspaper that looks, feels and smells just like the one my father always read. It is a ritual that was passed down to me from my father. Although I enjoy technology, and the Internet certainly has more current and a much broader range of news, I always will have an emotional connection with the Sunday paper. It's not about logic … it's about how this experience makes me feel.
Companies from across the globe strive to connect their brand to consumers and make them feel special. Decades before brand design expert Marc Gobé popularized the marketing term "emotional branding," Walt Disney essentially perfected this concept with a simple principle he built his entire business upon: "Treat people not as just another paying customer but as a guest in our home." Whether visiting a Disney theme park, watching a Disney film or staying at a Disney resort, guests are not only entertained and amazed but they are also made to feel special.
A Song In Your Heart
Do you easily remember songs from years ago? I certainly do. Songs are one of the most vivid memory-triggering sensory elements, second only to scent. Songs and scents, especially those experienced during our younger years, have the unparalleled ability to evoke a sense of nostalgia, an overwhelming feeling of longing for a bygone era or a fond experience.
Walt Disney began his company's journey toward emotional branding with catchy and unforgettable songs we all know and love. He expanded the practice to impact every sensory experience one can have. From sight and sound to taste, smell and touch, Disney guests enjoy a multisensory connection with the brand they love.
Skin Care Sense
In 2013, Disney took its emotional branding approach to a whole new level by collaborating with marine skin care brand H2O Plus. Although the two companies had worked together for several years, it wasn't until 2013 that the relationship was expanded to include international destinations. In addition, H2O Plus also collaborated with Walt Disney Imagineering to create unique, luxury in-room hotel amenities for its guests from around the world.
The goal of this relationship between Disney and H2O Plus was to not only develop spa-quality bath and body care products for guests but also to infuse these products with tantalizing scents and textures—helping create a "scentsational" experience that would turn a routine task into a magical moment and create a memory of a favorite vacation or resort destination. In essence, H2O Plus products were designed to capture the essence of the vacation experience in a bottle.
H2O Plus' marine-powered spa, body and hair care products are formulated with ingredients like wakame, sea fennel, sea lettuce, sea salt and green tea infused together with distinctive scent blends to create a luxurious spa experience. These fragrant, sudsy collections were created to embody the playfulness of bright citrus, the dreaminess of delicate spices and the wonder of green tea, mint and eucalyptus—in short, the spirit and essence of a memorable vacation.
Product scents include:
Grapefruit Bergamot—grapefruit and citrus-soaked bergamot work to awaken the senses, giving way to soft, woodsy notes for a lingering reminder of something sweet;
Blushing Orange—a blend of blood orange, crisp coriander and spicy cardamom for an indulgent scent that is warm and bright;
Sea Salt—an oceanside blend infused with green tea and cool mint to impart a refreshing scent; and
Sea Marine—a blend of crisp eucalyptus and cool mint infuses hair with an invigorating scent.
Magic Memories
Positive memories ... in the end, that's what Disney is all about. Sure, every vacation is jam-packed with playful adventures and thrilling moments, but the memories that families bring home with them are what make the Disney vacation truly special.
As one Disney guest shared with H2O Plus, "Every time I go on a Disney cruise, or to a resort, they always have H2O Plus shampoo and conditioner in the mini versions in our room. I love using it, so I decided to buy the full versions. I'm never turning to another shampoo and conditioner again. Both products together made my hair healthy and soft. Plus, it's also a bonus having your hair smell like Disney every day."
That is the essence of emotional branding—evoking a passionate, heartfelt and unscripted affiliation toward your brand. This guest is now an H2O Plus fan prompted by her ability to connect emotionally with the brand experience. The number of fans of H2O Plus' in-room amenities has grown quickly, and now everyone—not just Disney guests—can purchase full-size H2O Plus-Disney co-branded spa, bath care and hair care products on-site at Disney resorts, on the Disney Cruise Line or from www.disneystore.com. The custom packaging was created by H2O Plus and Walt Disney Imagineering, and the products now feature playful mouse ear bottle flip caps and imaginative designs that are a dream for any Disney fan. As a brand, H2O Plus invites guests to "Bring Home Your Most Magical Memories" with the invigorating scents that made every morning on vacation that much more scentsational.
Today, guests all over the world are able to discover H2O Plus spa, bath, and body products and enjoy the soothing experience and memorable scents. Due to meticulous co-branding and carefully crafted formulas, H2O Plus products have helped bring new dimension to the vacation experience. One whiff of the Grapefruit Bergamot Body Lotion or Sea Marine Revitalizing Shampoo and guests can be transported back to one of the best times of their lives.
In fact, the response has been so positive, H2O Plus recently signed a multi-year strategic alliance with Walt Disney Parks and Resorts. In addition to offering amenities at all the Disney resort properties in Florida and California and on the Disney Cruise Line, H2O Plus products now are available at the Hong Kong Disneyland Resort, Disneyland Resort Paris, and Aulania, a Disney Resort & Spa in Ko Olina, Hawaii.
Building On the Connection
Every brand should aspire to build emotional connections with its customers. By building genuine relationships with customers during the last 25 years, partnering with brands and retailers around the world that share its philosophy, and aligning with causes that are relevant to its customers, the dream at H2O Plus is to make emotional connections with its customers every day—and to be relevant in their lives for years to come.
Rick Ruffolo is the president and CEO of H2O Plus. Ruffolo's 20+ year career includes significant expertise in general management, marketing, strategic planning, innovation and multi-channel specialty retail experience. He started his career in brand Management at Procter & Gamble, and has had extensive executive leadership roles in the beauty and home fragrance categories as president and CEO of R4 Innovations, executive vice president of Crabtree & Evelyn's global business, senior vice president at Yankee Candle, vice president and general manager at Bath & Body Works, and category director at S.C. Johnson. He is also a member of the GCI editorial advisory board.