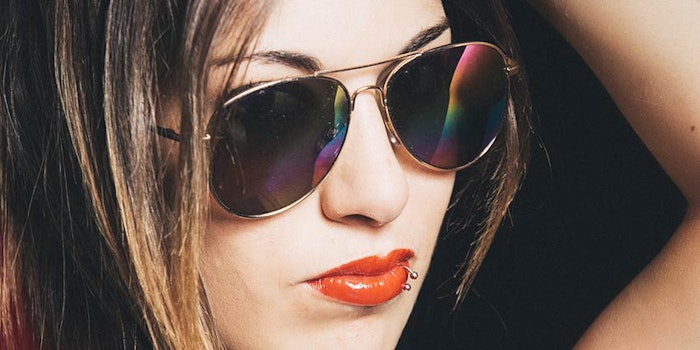 Lisa Kovner will be blogging all month on beauty brand strategies, from Business Plan Dos and Don'ts to Distribution 101 to What Is Ops and Why Do I Care. You can read Kovner's "So, You Want to Build Your Own Beauty Brand" in our January issue. -Editor
Ask people what their favorite brands are, and they'll probably tell you Apple, Netflix, Instagram, Spotify, Airbnb, Starbucks or another lifestyle brand. These brands are consistently called out because people are emotional about them.
In the United Kingdom, there's actually a CoolBrands award bestowed on brands that excel in four different areas: authenticity, desirability, innovation and originality.
The CoolBrands Expert Council of 36 authorities and a national panel of consumers decide which brands will be designated as cool. It's not something a brand can pay or apply for, which makes it even more relevant.
Although the CoolBrands designation is exclusive to brands sold in the U.K., you'll notice that many of the brands carry the same caché within the U.S. Here's what they say makes a cool brand: 
CoolBrands in Beauty In 2016/2017
CoolBrands recognized these beauty brands:
MAC
Chanel
Aveda
OPI
Aesop
MALIN+GOETZ
bareMinerals
Barry M
BECCA
Benefit
Bobbi Brown
Bumble and bumble
butter LONDON
Charlotte Tilbury
Ciaté
Crème de la Mer
Dermalogica
Dr. Sebagh
Dr. Hauschka
Dr. Jackson's
Elemis, essie
EVE LOM
Eyeko
ghd, Hershesons
Illamasqua
Intelligent Nutrients
Josh Wood
Jurlique
Kérastase
Korres
Laura Mercier
Leighton Denny
Minx Nails
Moroccanoil
NARS
Neal's Yard Remedies
Oribe
Philip Kingsley
Phyto
Pureology
REN
Shu Uemura
SkinCeuticals
Soigné
Tangle Teezer
TIGI
TONI&GUY
Urban Decay.
The CoolBrands in beauty run the gamut from independent and niche to emerging brands to global billion-dollar powerhouses, but they have one thing on common: their customers are emotional about them.
Whether it's the brand voice, the packaging, the product names, the social content, the in-store sales staff or the website customer service, they all consistently deliver a seamless, sharable customer experience.
How to Create Cool
The best part of creating cool is that it doesn't require a ton of money. What it does require is a deep understanding of what makes people tick, what gets them excited, what gets them talking.
It takes passion and commitment to consistently deliver excellence at every touch point. Successful brands are cool. It's that simple.
Here's how you can create cool for your brand:
Authenticity
This is how you blend your brand personality with your brand promise to consumers. It's how you show you care about your customers, your community and your world.
Desirability
How will people fall in love with your brand? It's more than the result. It's relationship-building and the way you make them feel every time they engage with your brand.
Innovation
This one's tough. As defined, innovation is an uncontested benefit. In beauty, innovation can manifest in the form of formulation, packaging, product naming, brand personality or any other aspect of your brand that's truly unique.
Originality
What makes your brand different? Why will people get excited about it? What will make it memorable? This is as much an emotional marker as it as a physical one. Spend time thinking about how original your brand really is. Refine the brand as needed, because without originality, it will be perceived as a "me, too" brand, and that's not where you want to be.
Translating Cool Into Cash
Whether your brand is luxury, prestige, masstige, mass or professional only, it will succeed when it's perceived as being cool. Integrating cool into your brand DNA is absolutely essential.
It starts with the brand strategy, then carries on through tactical implementation of your marketing and sales plans. When you can integrate it repeatedly over time and in a way that keeps people talking about you, you'll see an increase in sales because that's how consumers show their love—they buy you again and again and again.
Isn't that cool?
Lisa Kovner (lisa@​kovnerco­mpany.​com) is the founder of Kovner & Company, which propels brands forward using influencer-based and non-traditional marketing strategies for consumer, retail and distribution channels.