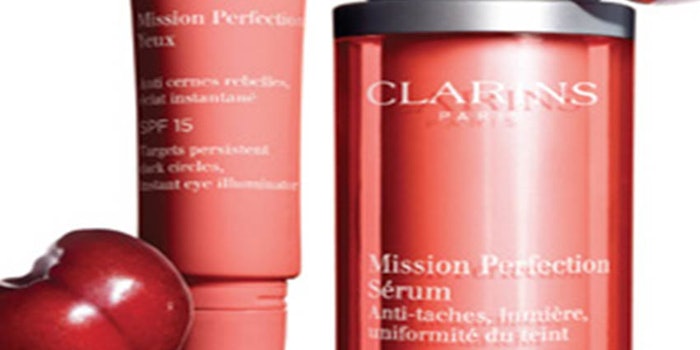 As the economy continues to globalize, so does the beauty and personal care market. Rising urbanization and incomes, increased access to the internet and social media, and other factors are reshaping purchasing habits across virtually every corner of the globe.
"All emerging regions have been growing quickly these last few years," explained Isabel Martins, international marketing manager, emerging and export markets, at Clarins Group. "Consumer demand in beauty is growing strongly thanks to dynamic economic development and rising disposable incomes."
While cultural identities must be taken into account in every market, one thing remains the same: responding to the needs and trends of the region is of the utmost importance. According to our experts, here are some of the key elements to watch as these regions' market growth continues to accelerate.
Women Powering the Middle East
As societal changes begin to sway market preferences in the Middle East, the beauty industry would be wise to take note. Fortune recently noted that the female workforce in Saudi Arabia has grown by more than 48% since 2010, and women are on track to soon outnumber men in the nation's universities.
Thus, Reportlinker.com anticipates that the country's makeup market will grow at a CAGR of more than 11% between 2017–2022, due to not only the increased amount of consumers seeking work-appropriate looks, but also thanks to the increasing availability of cosmetics through online and brick-and-mortar retailers.
These trends are not only unique to makeup, as skin care is on the rise as well. "We experienced double digit growth in most of the markets in the Middle East, where we decided to open a subsidiary in 2013," said Martins, who noted that among the region's best-sellers is Mission Perfection, which addresses pigmentation, discoloration and overall redness in the skin.
These trends are not limited to the wealthiest countries in the region. Martins explained, "In the Middle East, Iran is now opening up and showing its full potential. Turkey remains a major growth engine in Western Europe."
Asia Pacific: the New Beauty Leader
By 2020, the swiftly emerging middle classes in China and India will propel Asia Pacific into the top spot among global color cosmetics markets, according to forecasts from Euromonitora.
Jin Zhang, principal of Asia Wisdom, agreed: "China and India are always the biggest growth opportunities for brands in this region. Color cosmetics are growing, and so are foundations. There's been a lot of innovation in the past few years."
Much of this growth is due to launches from within Asia, rather than brands entering from an outside market. According to Mintelb data, more than 50% of new lip color offerings in 2015–2016 were from Chinese brands, such as Chando and Herborist. Moreover, two thirds of these launches were offered at a mass price point of less than RMB 100 (approximately $15).
This does not mean the Chinese market is impenetrable, by any means, but that paying attention to local markets within any country is key.
"Our catalogue being very rich, we are now able to personalize beauty routines to customers' needs despite the diversity of emerging markets," said Martins, noting that Clarins' top sellers in Asia include White Plus, a super-whitening range of skin care, and Shaping Facial Lift, which focuses on contouring the natural roundness of the face.
Staying focused on consumer preferences behooves a brand looking to enter the Indian beauty market. Many Indian consumers keep an emphasis on tried-and-true Ayurvedic beauty, and outside brands are wise to take this into account when entering the market. In addition to its full line of traditionally Western products, Avon also offers the Indian market the Avon Naturals Ayurvedic Whitening Cream, Ayurvedic Whitening 3-in-1 Cleanser and Herbal Bleach.
Local Needs and Ingredients
The whitening trend of Asia is comparable to the brightening trend in Africa—and a savvy brand will capitalize on both.
"Our objective is to take into account cultural references while creating unique brand experiences," said Martins. "All of our best-sellers in emerging markets have been created to adjust to customers' habits and needs, while still offering the best natural plant extracts, a fantastic sensory experience and a proven efficacy."
In Africa, Bright Plus is a regional best-seller for Clarins, due to its success in brightening the complexion, while preventing and treating hyperpigmentation, dark spots and dull skin.
In addition to brands conscientiously entering the market, the African market is building from within. Notably, indigenous crops are making their way into beauty on a larger scale. Argan oil, for instance, has benefited the Moroccan economy and global consumers for years, and now South Africa is following suit with locally grown rooibos in skin care.
Rooibos' zinc and alpha hydroxy acids and antioxidant properties make it a perfect addition to moisturizers and cleansers—in fact, Mintel states that South Africa claims 56% of the rooibos soap launches from the past five years.
Elsewhere, firms such as Biolabex are leveraging indigenous ingredients for 21st century innovation. Biolabex is headquartered in Mauritius' BioPark and is developing new cosmetics ingredients from the local flora.
Brands will want to keep an eye on the next emerging African nations as well. Martins noted, "In Africa, Nigeria has to be considered as a new opportunity. This market is stimulated by a young and fashion-conscious middle class population, and the demand for beauty, including skin care, is huge."
Localizing Ideas
No matter which emerging market a brand enters, researching and truly understanding the end-user and keeping her as the primary focus will pay off in the long run. Zhang explained, "The beauty market is idea-driven. You can carry on with the same global architecture of your idea, but you need to bring this idea into the local market with relevance. You need to make sure to offer the ideas differently for each market."
_______________________________________
Lisa Doyle was formerly the associate editor of Global Cosmetic Industry and is a freelance writer in the Chicago area. Her work has also appeared in Skin Inc., Salon Today, Modern Salon, Master Barber and Writer's Digest.
Footnote:
awww.euromonitor.com
bwww.mintel.com