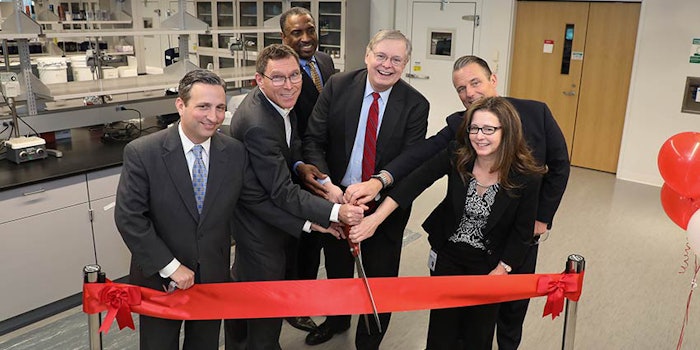 Henkel has opened new research and development facilities in both Trumbull and Stamford, CT, the company announced.
The 24,000 sq. ft. Stamford facility includes a formulation lab for the development of beauty care products such as got2b and Dial, as well as clinical testing lab Research@Elm.
"Our new location in Stamford allows for optimal access to key suppliers and customers, while giving our research and development team a state-of-the-art workspace to achieve their full potential in creating and testing top quality product formulations and packages," said vice president of research and development, beauty care Martina Spinatsch.
The 27,000-sq-ft Trumbull facility is home to formulation laboratories, packaging design, a consumer product and fragrance evaluation center, and two pilot plants for Henkel's beauty care and laundry & home care divisions, aimed at supporting the divisions' production scale up capabilities.
Said North American head of R&D, laundry & home care Dr. Charles Crawford: "By broadening our scientific and technical capabilities, we are investing in our position as a leading provider of laundry, home care and beauty care products in North America, enabling our brands to launch innovative new products that delight consumers."