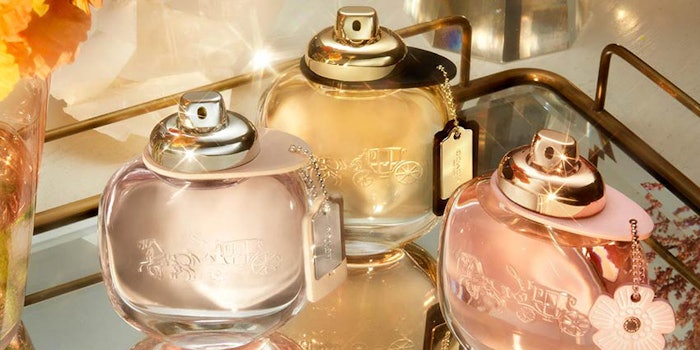 @coach/ via Facebook.com
Inter Parfums, Inc. has released its Q1 2018 financial results.
The company reported a 20.1% increase in net sales, which were reported at $171.8 million. Regionally, the company's three largest markets—North America, Western Europe and Asia—saw quarterly gains of 19%, 10% and 34%, respectively. Sales grew 33% in the Middle East, 15% in Central and South America and 18% in Eastern Europe.
In Europe, Montblanc and Coach brand fragrances were highlighted as growth drivers, while in the United States, Anna Sui and Oscar de la Renta fragrance were noted for their quarter sales gains.
Related: Guess And Inter Parfums Sign License Agreement
Noted chairman and CEO Jean Madar: "We would characterize 2018 as a year focused on complementary initiatives, including the two noted above for the Jimmy Choo brand. Thus far this year, we have already debuted Lanvin's Modern Princess Eau Sensuelle and Coach Floral. In addition, we have another brand extension for the Lanvin Éclat fragrance family, and debuting later this year, Coach Platinum, a flanker for the very successful signature men's scent. With regard to Rochas, our goal is to expand the brand's market by opening distribution in Asia and South America."