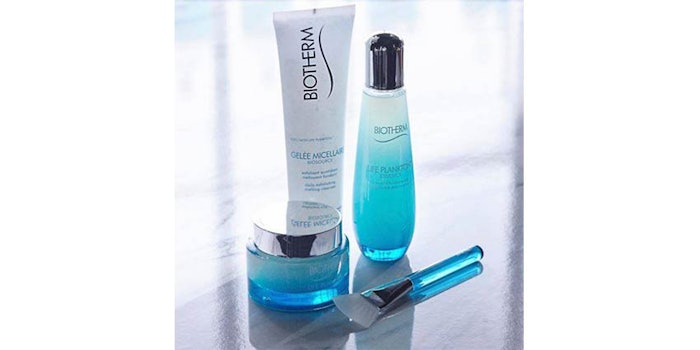 @biothermusa/ via Facebook.com
Biotherm has received Positive Luxury's Butterfly Mark.
The designation recognizes governance, social framework, environmental framework, philanthropy and innovation. When clicked, it will display all of the Biotherm's positive actions, including its commitment to equal employment, PVC-free packaging and water reduction. The brand is also a member of the Roundtable on Sustainable Palm Oil (RSPO).
Positive Luxury is an online platform which showcases luxury brands "who care." The Butterfly Mark is designed to empower consumers by building transparency and highlighting sustainable brands and products. Other L'Oréal brands to receive the designation include Kiehl's and YSL.
Noted Alexandra Palt, chief corporate responsibility officer at L'Oréal: "Biotherm's strong sustainability commitments, which include improving the biodegradability of its formulas, using more biosourced and renewable materials, optimising its packaging, and raising awareness of the importance of ocean conservation, are emblematic of L'Oréal's overall sustainability engagement. Positive Luxury's recognition is a good way to inform consumers of Biotherm's environmental and social performance."
"We are thrilled to welcome Biotherm into Positive Luxury's prestigious community of brands that care," added Diana Verde Nieto, co-founder and CEO of Positive Luxury. "The L'Oréal Group is renowned for being an industry leader, and its proactive and responsible approach to production, alongside a commitment to water reduction and helping to protect the oceans, will inspire many global companies to follow suit."