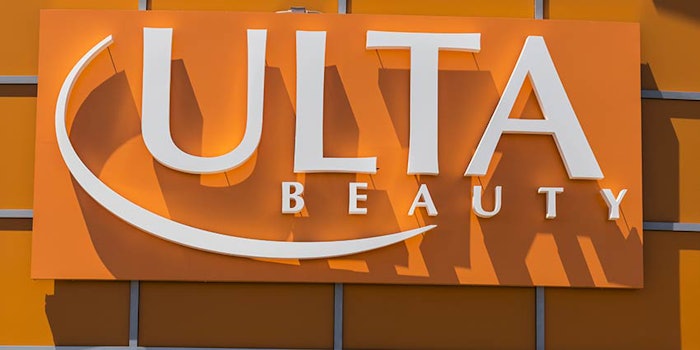 Ulta has released its Q1 2018 financial results.
The company saw a 17.4% increase in net sales, which were reported at $1,543.7 million.
E-commerce sales, at $154.4 million, were up 48% over the previous year. Salon sales increased 10.1% to $75.7 million.
During this period, the retailer opened 34 new locations; it ended the quarter with 1,107 stores at 11,645,795 sq. ft., an 11.6% increase over 2017.
"Our first quarter results represent a solid start to 2018, with better than expected sales and earnings growth," said CEO Mary Dillon. "This performance reflects our highly differentiated business model that continues to drive healthy retail comparable store sales, excellent new store productivity, and the continued strength of our e-commerce business."