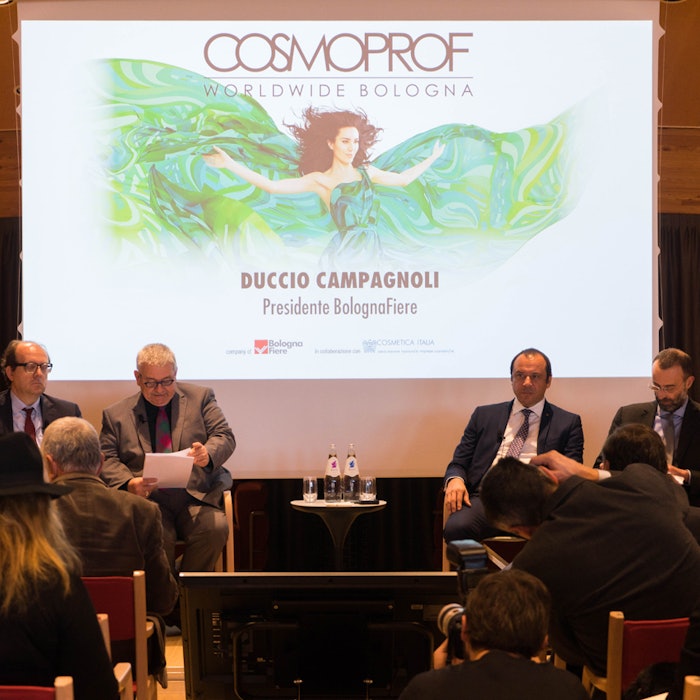 Cosmoprof Worldwide Bologna 2016 was presented during a press conference held in Milan, Italy. Duccio Campagnoli, president of BolognaFiere Cosmoprof, and Fabio Rossello, president of Cosmetica Italia, were both in attendance.
Industry news: Cosmoprof Asia Confirms: Asian Market a Key Growth Area
The 49th edition of Cosmoprof Worldwide Bologna will be held in Bologna from March 18 to 21, 2016, with Cosmopack taking place MArch 17 to 20, 2016.
Learn more: Cosmoprof Encourages You to 'Discover Green'
The event will have new initiatives taking place like the extraordinary gallery showing luxury beauty businesses and producers of high-quality brands, hair sector initiatives like the barber show, the spa symposium conference space, halal beauty care and spa projects, and green cosmetic and organics initiatives.