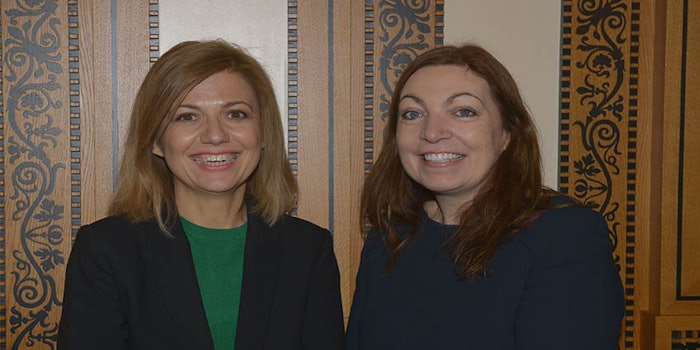 Cosmetic Executive Women UK (CEW UK) has appointed Vasiliki Petrou as chairman of the organization. The appointment is with immediate effect and is for a four-year term of office.
Vasiliki is senior vice president of prestige at Unilever and has more than 23 years of personal care and beauty experience both in marketing and general management. She has been a CEW UK member since 2005.
"Along with the executive and board of CEW I am delighted to welcome Vasiliki as chairman of the CEW board," said Caroline Neville, president of CEW(UK). "The beauty industry and how we conduct business is changing constantly and the next four years of development at CEW are hugely important. I look forward to utilizing Vasiliki's extensive knowledge and expertise and am confident she can help shape future CEW initiatives and growth of the organization."
Current CEW chairman, Roisin Donnelly, brand director Northern Europe Procter & Gamble, will be stepping down after 10 years of service on the board, executive board and chairman.