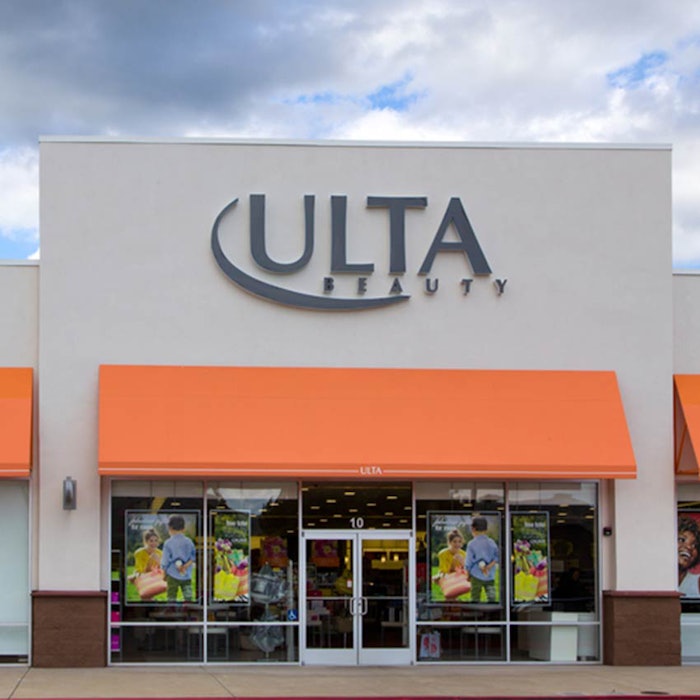 Ulta Beauty announced its financial results for the first quarter of the year, ending April 30, 2016, comparing the numbers to the same period last year ending May 2. As was the case with the last quarter, the retailer continued to see gains in e-commerce.
Highlights are as follows:
Net sales increased 23.7%

Comparable sales increased 15.2%

Retail comparable sales increased 13.9%

Salon sales increased 14.7%

E-commerce sales grew 38.8%

Gross profit rose to 36.4% from 34.9%

Operating income increased 36.8%, 13.7% of net sales

Net income rose 37.4%
The company also opened 13 stores within the first quarter, ending up with 886 stores, an increase of 11% of square footage.
"We are off to a phenomenal start to the year, delivering excellent top and bottom line growth in the first quarter," said Mary Dillon, Chief Executive Officer. "Several positive factors are coming together to drive the momentum in our business, exemplified by the best comparable sales growth in our history as a public company. These include healthy consumer demand in the beauty category, our unique format and offering which are supporting sustained share gains, and effective collaboration across the enterprise to ensure strong execution of our growth strategies."