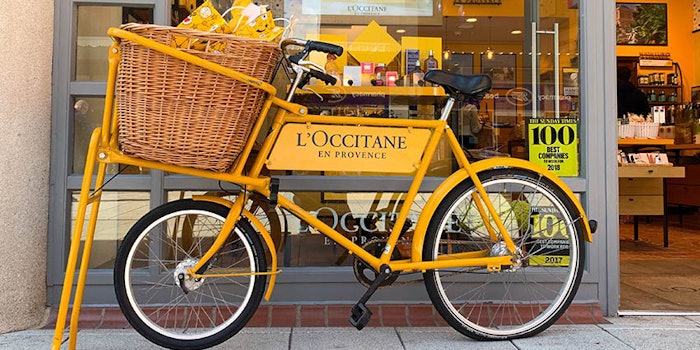 Following strong six-month sales, L'Occitane has reported that nine-month 2020 sales (ending December 31, 2019) rose 20.2%, with the L'Occitane en Provence brand alone growing 6.3%. Sales in China increased 32.4% in the third quarter, led by its Double 1 campaigns, per the company.
Net sales for third quarter were €578.9 million, a gain of 15.2%, year-over-year at constant rates, while nine-month sales totaled €1,306.0 million, a gain of 17.3% at constant rates.
The United Kingdom was the company's fastest-growing market in the third quarter, marking 98.4% growth, driven primarily by Elemis. U.S. sales expanded by 22.5% in the same period, also led by Elemis.
Retail sales in Hong Kong continued to fall due to political unrest, though this was mitigated y travel retail sales.
"We maintained our strong top-line growth momentum despite some mixed performances in certain regions and smaller brands, in line with our expectations," said Reinold Geiger, chairman and CEO of L'Occitane. "Through attractive product offerings and targeted campaigns, we are continuing to overcome various macroeconomic headwinds around the world. We expect to maintain this momentum through to the end of FY2020."
He added, "It is pleasing to see LimeLife return to growth, which combined with our growth powerhouse, Elemis, will continue to drive our success going forward. Together with the ongoing momentum of L'Occitane en Provence, we are well placed to deliver enhanced profitability."