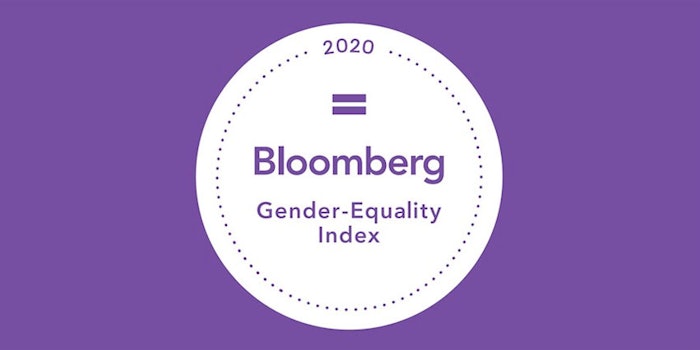 The Estée Lauder Companies (ELC) has announced it is one of 325 companies across 50 industries to be included in the 2020 Bloomberg Gender-Equality Index (GEI) for the third consecutive year.
Related: Bloomberg Recognizes Estée Lauder for Gender Equality
Bloomberg expanded the eligibility for inclusion in the index to nearly 6,000 companies across 84 countries and regions this year.
Previously: Lauder Findings on Sirtuins, Stress and Eucalyptus
This acknowledgement recognizes ELC's commitment to an inclusive culture and collaborative workplace, as well as to driving action and change.
The GEI tracks the financial performance of public companies committed to supporting gender equality through policy development, representation and transparency. It measures gender equality across five pillars: female leadership and talent pipeline, equal pay and gender pay parity, inclusive culture, sexual harassment policies and prowomen brand.
Through disclosure of gender-related metrics using the GEI framework, the firms included in the 2020 GEI have provided a comprehensive look at their investment in workplace gender equality and the communities in which they operate.
ELC was included in this year's index for scoring at or above a global threshold established by Bloomberg to reflect a high level of disclosure and overall performance across the framework's five pillars.
"The Estée Lauder Companies is honored to be included in the Bloomberg Gender-Equality Index for the third consecutive year," executive chairman William P. Lauder said. "Our organization's strength is rooted in the collective diversity of our global workforce, and we are proud to be a part of such an important conversation around transparency, progress and action around gender equality."
"At The Estée Lauder Companies, we understand that true success–both short-term and long-term–comes from diversity of thought and collaboration amongst our employees," CEO and president Fabrizio Freda said. "We are focused on ensuring that diversity continues to be embedded in our company values, culture and business strategy."