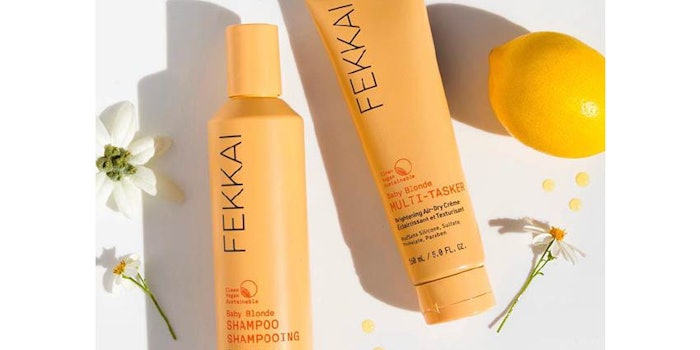 Photo courtesy Fekkai's Instagram (@fekkai)
Fekkai, which was just relaunched in January, is continuing its expansion with the introduction of FEKK.AI, the brand's first beauty-tech software platform designed to personalize hair care and styling tips for its customers.
FEKK.AI merges data with experience, offering legendary hairstylist Frédéric Fekkai's expertise in hair care and styling to customers across the globe through a convenient and concise online quiz.
With years of experience in the beauty industry, data and feedback gathered by Frédéric Fekkai, his stylists, and Fekkai salons have helped to create one of the largest databases of hair types in the industry.
How it works
Snap or upload a selfie and then answer a few brief questions
From there, FEKK.AI will analyze the users hair type, length, and color using strong machine learning and computer vision
Using cloud technology, FEKK.AI will also take into consideration the user's location and the time of year to capture the PH water level and UV Ray index their hair is being exposed to
Results from the quiz will be shared offering a complete and custom hair care regimen, along with styling tips unique to the user's hair needs from Frédéric Fekkai himself