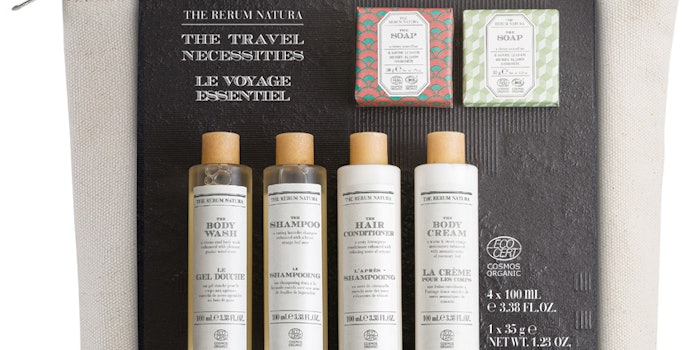 GFL Skin Care is working alongside London-based strategic retail consultants Harper Dennis Hobbs (HDH) to launch seven new product lines into retail and travel retail stores.
Related: goodMRKT Concept Store Partners with FarmHouse Fresh
The new brands being launched include Prija, The Rerum Natura, Anyah Eco Spa Treatments, Osme Organic, Dadaumpa, Geneva Green and Gel for Life. 
Across those seven brands are a range of products including the new Prija Bath Cream, Prija Kit Travel Size, The Rerum Natura Body Cream and The Rerum Natura Travel Necessities Kit.
Previously: Estee Lauder's Travel Retail Sustainability Goals
All products from the seven ranges will be presented in recycled bottles and packaging and will be manufactured at the company's Milan factory, which is powered by 100% renewable energy.
Simon Black, executive director at Harper Dennis Hobbs, said, "We are delighted to be working alongside GFL Skin Care on what is a beautiful range of products. Perfectly placed for the domestic retail and travel retail sectors, the seven different brands are made up of cosmetic and soap products that hold sustainability in the highest regard, which I believe will prove very popular with both retailers and consumers."
Guido Bonadonna, CEO at GFL Skin Care said, "Selecting the right partner to help launch our new brands was extremely important to us. We are excited to be working alongside the Harper Dennis Hobbs team to bring our range of products to shelves across the United Kingdom."