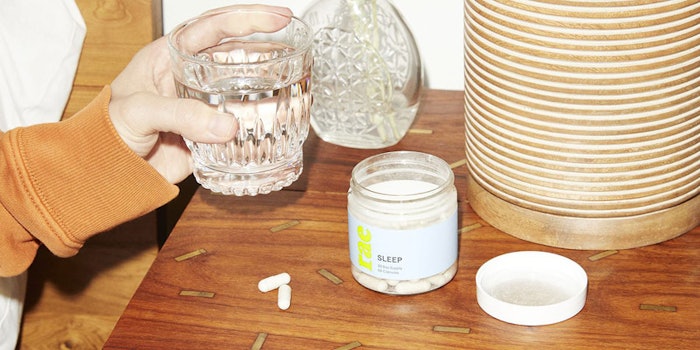 Rae Wellness has closed a $9.5 million Series A investment round led by PowerPlant Partners.
Related: Rae Wellness Expands to First Brick-and-Mortar Retailer with Target
The financing provides Rae with the capital to accelerate its growth and create a new enterprise model for consumer wellness.
PowerPlant Partners is joined by M13 and Able Partners, two existing Rae investors, and supported by initial capital investor Victress Capital. 
Angie Tebbe, Rae co-founder and CEO, said, "We are excited to have found investing partners who believe in our vision, team and potential to support all consumers, especially underrepresented individuals, to feel their best from the inside out through a universe of supplements that nourish the body and mind. Our entire holistic universe is rooted in the philosophy of creating effective, consistent and high-quality yet affordable formulations that benefit consumers in areas where they need the most support and shine in a category full of over-priced alternatives. The demand for this philosophy is there, and consumers' interest in wellness not going away any time soon—in fact, consumers are aware of their mental and physical well-being more so than ever. We're on a mission to help all consumers shine from inside, and, with this funding, we're just getting started."
Alison Ryu, partner at Able Partners, said, "Wellness is no longer seen as an occasional indulgence, but rather, an intentional lifestyle. Consumers are more empowered to take control of their physical and mental health. Rae meets consumers where they are at by combining evidence-based high-quality supplements with educational content and a supportive community that celebrates feeling our best. We are excited to continue to partner with Angie Tebbe and the team at Rae to increase access to well-being for all."