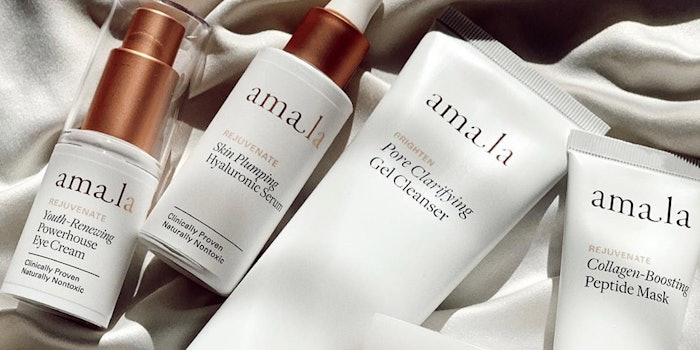 German skin care brand Amala Beauty has launched livestream campaigns on Tmall Global, Alibaba's online marketplace, as part of its marketing for China's annual 618 shopping festival.
Related: China Prestige Beauty E-commerce Sales Grew 87% in June
Amala Beauty's livestream focused on performance skin care products for the China market.
In 2020, Amala Beauty selected China retailer Azoya as a strategic partner to enter the China market, with a Tmall Global Flagship store debut in early December.
Franklin Chu, managing director U.S. for Azoya said, "With China's live-streaming e-commerce rising significantly over the past few years, it is undoubtedly an essential tool for beauty brands to reach Chinese digital-savvy consumers and promote products directly."