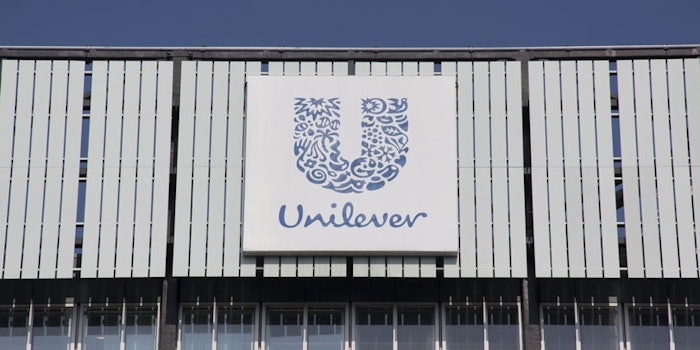 Unilever has announced its six month 2021 results, which showed underlying sales growth of 5.4%, with volume growth of 4.0% and 1.3% from price. Its Q2 2021 results reported underlying sales growth of 5.0%. However, the company is facing a flat operating margin for the year due to inflation.

Beauty & Personal Care
Beauty and personal care underlying sales grew 3.3%, with 1.8% from volume and 1.4% from price in the first half, with an acceleration to 4.2% underlying sales growth in the second quarter.
Skin care grew in the double digits, while deodorants returned to growth. In skin care, Vaseline and Ponds each grew double digits.
Hair grew mid-single digits. Wash and care and styling both grew. Premium brand Shea Moisture grew double digits in the United States.
Oral care grew in the mid-single digits, led by volume from South Asia and Africa.
Unilever's prestige beauty brands grew double digits, with higher in-store footfall.
Regarding prestige beauty, Unilever signed an agreement in June to acquire digital-led skin care brand Paula's Choice. The transaction is expected to close in the third quarter 2021.
A select number of smaller beauty and personal care brands were separated with a management team under the name Elida Beauty in April. The brands include Q-Tips, Caress, Tigi, Timotei, Impulse and Monsavon.

CEO Alan Jope said: 
Unilever has delivered a strong first half, with underlying sales growth of 5.4% driven by our continued focus on operational excellence.
We are making good progress against the strategic choices outlined earlier this year, including the development of our portfolio into high growth spaces. Prestige beauty and Functional Nutrition grew strongly, and we recently announced the acquisition of digitally native skin care brand Paula's Choice. The operational separation of our tea business is substantially complete. Our e-commerce business grew 50% and the channel now represents 11% of sales.
Competitive growth is our priority, and we are confident that we will deliver underlying sales growth in 2021 well within our multi-year framework of 3-5%, despite more challenging comparators in the second half. We have seen further cost inflation emerge through the second quarter. Cost volatility and the timing of landing price actions create a higher-than-normal range of likely year end margin outcomes. We are managing this dynamically and expect to maintain underlying operating margin for 2021 around flat.