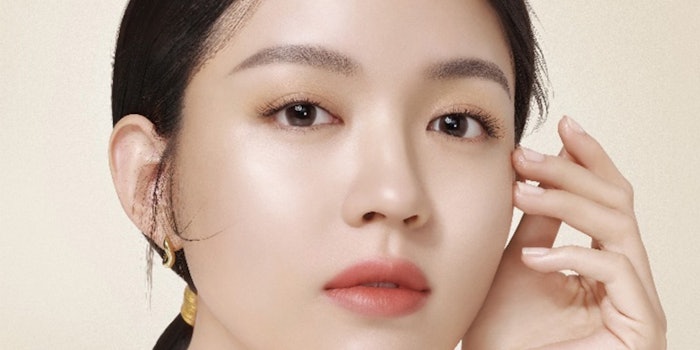 Yuesai, a Chinese luxury beauty brand, has named Zilin Zhang its first global brand ambassador.
Previously: Beekman 1802 Names Tik Toker Kat Stickler as Brand Ambassador
Yuesai products include the Red Ganoderma Toner Essence, Gold Cordyceps Repairing Serum, Ginseng Eye Cream, and a makeup range of skin-caring foundation and lipstick.
Zhang said: "I'm very pleased to be the first global ambassador of Yuesai. For me, beauty means a kind of status, every Chinese woman has her own unique charm, just like Yuesai and its founder Madame Yue Sai, with toughness inside and tenderness outside, containing internal and external beauty both. As a typical Chinese girl growing up to become Miss World, what I aspire, is to see the world while not forgetting the originality. Together with Yuesai, I hope to let the world see the beauty of China. I hope that together with Yuesai, we can present the beauty of China to the globe more."
Gail Lee, general manager of Yuesai, said: "We are very grateful to have Zilin to represent our brand Yuesai. Beyond her beauty, it is her grace that embodies the wholesomeness of Chinese women. Having known her over the years, she continues to empower herself in different roles of life to give her best, to care for others, to evolve herself through ups and downs. It is her self-empowering spirit, her beauty and grace that makes Zilin a perfect match with Yuesai in representing C-beauty and its innate power."