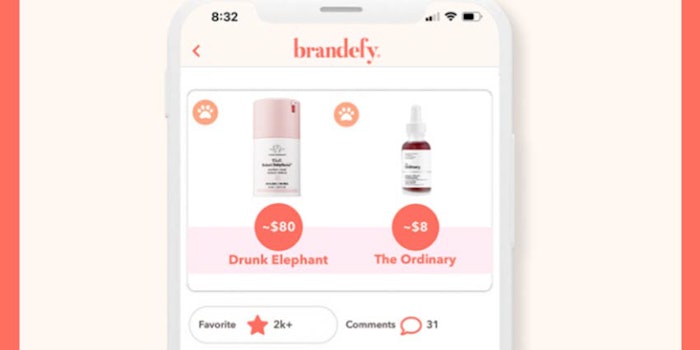 Brandefy, an app for comparing beauty products and routines, just closed an investment round of $1.7 million. The investors include The Community Fund, Concept to Co and Red Bike Capital.
Related: Cosmetify Launches Price Comparison App
The female-founded company is based in Richmond, Virginia. On its app, users can compare formulas, ingredients and prices to identify the best options for their needs/budgets. By 2025, Brandefy is projected to have more than 30 million users.
Brandefy founder and CEO Meg Pryde said, "There really is an almost insatiable appetite for trustworthy, data-driven information about beauty products, and until now, consumers haven't had the opportunity to get it. People are overwhelmed by the sheer number of products, and many don't understand why one skin cream costs $10 and another costs $100. Brandefy helps them understand when to pay more for a high-quality product—and when they should switch to a more affordable option that's just as good."