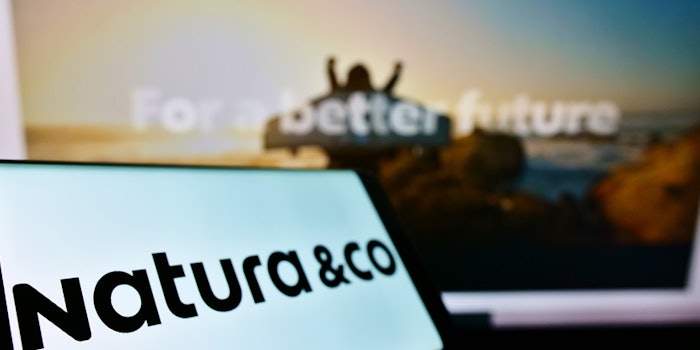 Natura &Co has announced its second quarter 2021 results, which showed net income grew to R$235 million.
Consolidated net revenue in Q2 was R$9.5 billion, up 36.2% in Brazilian reais and 31.7% at constant currency.
Natura &Co attributes its success in Q2 to growth across the board and strong sales in digital social selling and e-commerce across all brands, despite continued impacts from COVID-19 in key markets.
Digitally enabled sales, which include online sales and relationship selling using its main digital apps, reached 51% of total revenue.
Online sales are four times above their Q2 2019 pre-pandemic levels and represented 10% of total sales.
Commitment to Life—2030 Sustainability Vision
In Q2 2021, Natura &Co announced the launch of a new data tool to aid conservation of the Amazon and unveiled its ambitions to ensure that its workforce reflects the demographic composition of the societies in which it operates.
Avon
Avon reported net revenue growth of 33.6% in BRL. Adjusted EBITDA was up 30%, to R$94.3 million, with 4.3% margin.
The Body Shop
Net revenue for Q2 2021 increased 24.3% in BRL, supported by strong growth in retail and all of its regions, despite 18% lost store days in Q2.
Online and The Body Shop At Home sales combined were 2.6 times pre-pandemic levels.
EBITDA in Q2 rose 9.2% to R$158.6 million.
Aesop
Net sales grew 47.0% in Q2 in BRL, with growth in all regions, led by Asia and the Americas, despite 11% lost store days.
E-commerce sales were 2.3 times their pre-pandemic level. 
EBITDA rose 14.8% to R$117.8 million, with a margin of 21.0%.
Roberto Marques, executive chairman and group CEO, said: "Natura &Co turned in another strong performance in the second quarter despite a persistently challenging environment, demonstrating again the relevance of our multichannel model, the powerful appeal of our brands and products and unparalleled direct-to-customer reach. All of our brands and businesses posted double-digit growth and we once again outperformed the global CFT market. We also reported new advances at all our brands across the three pillars that comprise our sustainability vision for 2030. The transformation and integration of Avon is advancing well, and we are on track to achieve our 2023 guidance of high single-digit sales growth on a compound annual basis and mid-teens EBITDA margin."