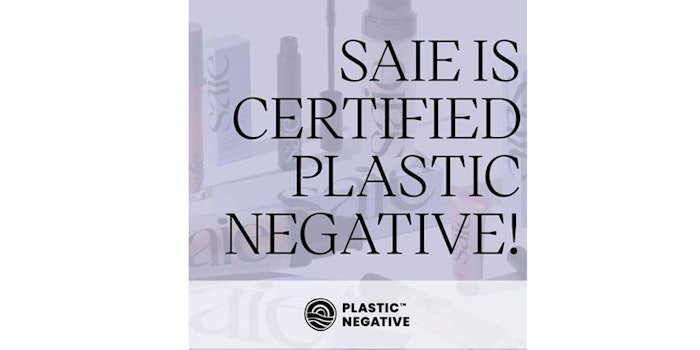 Saie announced it is officially plastic negative, a result of its partnership with rePurpose Global, which helps companies leverage plastic collection offsets.
Related: Saie Receives Funding From Gwyneth Paltrow and Unilever
Saie's operations reportedly enable recovery of at least twice as much nature-bound plastic than used in its operations and products, allowing every product to carry a negative plastic footprint.
Saie's goal is to replace all plastic in its products and production with renewable, eco-friendly, home-compostable materials.
Until Saie is completely plastic-free, the brand will offset its plastic footprint by contributing a percentage of sales to vetted impact programs through rePurpose and continue to implement new ways of minimizing the use of plastic in its products.