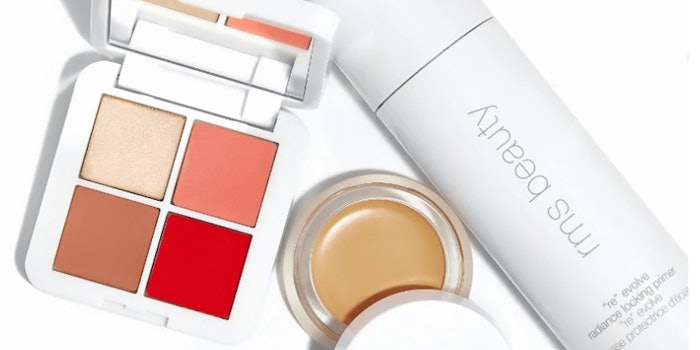 Highlander Partners is acquiring RMS Beauty. David Olsen, a managing director at Highlander, will immediately assume the role of CEO of RMS.
Previously: Branded Acquiring Puracy
RMS Beauty was founded in 2009 by Rose-Marie Swift and has been an outspoken leader in the clean beauty movement.
Katten served as legal counsel to Highlander. William Blair & Company, L.L.C. served as the exclusive financial adviser and Giannuzzi Lewendon served as legal counsel to RMS.
Report: The Clean & Sustainable Beauty Agenda, 2021
Olsen said: "Like Rose-Marie herself, the RMS brand is unique. It was the prescient first-mover in clean beauty and continues to push the industry with its formulation standards.  Yet it also creates the highest quality and most effective products, as you'd expect from a master makeup artist. With these attributes, RMS has an opportunity to scale considerably. We intend to revamp the brand, strengthen and expand RMS' extensive retail relationships, drive the DTC business, and enhance and broaden the product assortment."
Swift said: "I am beyond excited to partner with Highlander. Over the years, many firms have tried to invest in our brand, but we've been self-funded and profitable since day 1, and we were able to be patient and wait for the perfect fit. Highlander's operational expertise and creative approach to investing are unique and unparalleled, and they believe in our core ethos.  I look forward to a great partnership."
Jeff L. Hull, president and CEO of Highlander Partners, added: "We have been exploring the beauty and personal care category in a meaningful way for the past two to three years.  All of our efforts in assessing the beauty industry have led to an ideal investment with RMS.  We believe RMS is the pioneer and leader in clean beauty and has significant growth opportunities, while also giving us optionality to create a larger clean beauty platform.  It is our intention to continue to grow in this category through additional acquisitions."