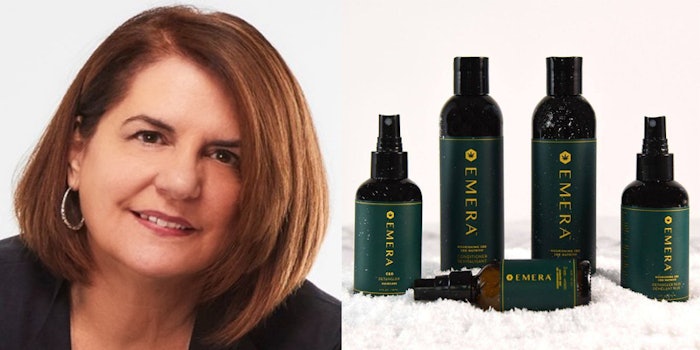 Earthly Body has appointed Paula Malloy as VP of sales and marketing.
Related: Arbonne PBC Names Tyler Whitehead CEO
In her new position, Malloy will oversee all marketing and sales activity for all six beauty brands under the Earthly Body umbrella, which include Salon Favorites, Marrakesh, Emera CBD Hair Care, Hemp Seed Body Care, ColorPhlex and CBD Daily.
Malloy brings more than 30 years of experience in both domestic and international sales and marketing in the professional beauty industry.
Most recently she was the VP of salon support and merchandising for Hair Cuttery Family of Brands based in McLean, Virginia. Prior to that, Malloy was the divisional merchandising VP for JCPenney Salons based in Texas and worked for GHD as VP of professional beauty sales.
Malloy said, "I am very excited to be joining the senior leadership team at Earthly Body. These brands not only help the environment, give back to the community but are also made with the best ingredients for the mind, body and soul."
Kevin Wachs, CEO and founder, Earthly Body, said, "We are thrilled to have such an accomplished and esteemed professional join our company. We couldn't think of anyone better to help drive the bus of our talented sales and marketing team."