Intersetellar Brands LLC (a subsidiary of Inter Parfums, Inc.) and supermodel Lily Aldridge are teaming up for a new fragrance line.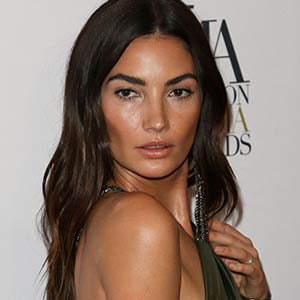 A Victoria's Secret Angel, Aldridge has worked with brands including Bulgari, Ralph Lauren and Levi's, and will work closely with the Interstellar team to develop a namesake fragrance line and e-commerce site directly connected with her popular social media channels.
The collaboration marks the beginning of a partnership between Interstellar and Aldridge's management, IMG Models', to develop direct-to-consumer e-commerce fragrance and beauty businesses for the latter's clients. Interstellar will be responsible for building the e-commerce platforms as well as all aspects of product development, packaging, production, marketing, fulfillment and customer service; along with providing talent, IMG will develop creative content to support marketing and promotional efforts.
Related: Inter Parfums Announces 20% Increase in Q1 2018 Net Sales
"We're excited for Lily to launch her own fragrance line, and we have enjoyed the support of Interstellar Brands in bringing this collaboration to life," said IMG Models and Fashion Properties president Ivan Bart. "As we grow our partnership, we look forward to offering more IMG Models the opportunity to create their own direct-to-consumer fragrance and beauty lines, and to exploring the myriad crossover opportunities within the broader Endeavor network."
"We believe this partnership is a first in our industry," said Jean Madar, chairman and CEO of Inter Parfums. "Drawing from our decades of experience creating products that capture and interpret the DNA of our brands, we will look to develop namesake products that capture the spirit of each celebrity. Direct-to-consumer sales backed by social media, rather than traditional advertising, make this a very attractive business opportunity."
He added: "We are very pleased that Lily Aldridge is our first partner under this agreement. Not only a beautiful model, Lily is also an exemplary role model, as a wife, mother and business woman. She is 'all in' on this project and will be fully engaged in the creative and product development decisions of her brand. She will also help fast track the launch and continued sale of her fragrances through interaction with her growing social media following."