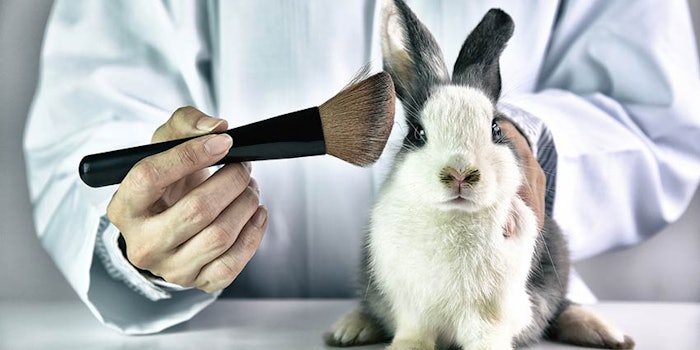 Unilever has announced its support for a global ban on animal testing for cosmetics.
The move is part of the company's collaboration with Humane Society International (HSI). Unilever will support HSI's global #BeCrueltyFree initiative, a campaign which promotes legislative reform in key beauty markets to prohibit cosmetic animal testing and trade, consistent with the EU model.
Additionally, Unilever and HSI have launched a multi-year, open collaboration to develop capability across companies and regulatory authorities, so safety decisions for cosmetics can be made via non-animal approaches. The organizations also aim to build capability for the long-term through investing in the training of future safety scientists in non-animal 'next generation' risk assessments.
Related: Facing Backlash, Unilever Nixes Netherlands Move
Unilever has also announced that Dove has gained accreditation from People for the Ethical Treatment of Animals (PETA). This cruelty-free status recognizes the brand's commitment to not test on any animals, anywhere in the world. PETA's cruelty-free logo will appear on Dove packaging beginning January 2019.
PETA lists Unilever as a "company working for regulatory change," indicating that the company's brands conduct no tests on animals unless specifically required by law.
"Animal testing for cosmetics has been banned in the EU since 2013, and we hope that an adoption of similar bans in other countries will accelerate the regulatory acceptance of alternative approaches and thereby remove any requirements for any animal testing for cosmetics anywhere in the world," said David Blanchard, chief research and development officer. "We're very hopeful that through collaboration – amongst companies, NGOs and governments – it will soon be possible to assess the safety of all cosmetics products without any need for animal testing anywhere in the world."