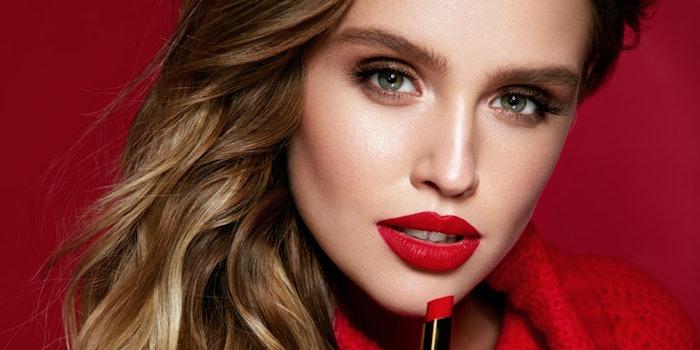 2018 proved to be another strong year for Estée Lauder. 
In fiscal year 2018, the cosmetic giant reportedly saw net sales reach $13.68 billion, net earnings reach $1.1 billion and diluted earnings per share reached $2.95.
FY2018 Net Sales by Product Category: 
Hair care reached $570 million;
Fragrance reached $1.8 billion;
Skin care reached $5.595 billion; and
Makeup reached $5.6 billion.
FY2018 Net Sales by Region:
APAC net sales were $3 billion;
The Americas net sales were $5 billion; and 
EMEA net sales were $5.6 billion.
According to the company, a few of the factors that helped achieve a successful 2018 were its diverse brand portfolio, the "resurgence of skin care," an increase in experiential retail, 20+ years of experience in e-commerce and its company culture. 
Fabrizio Freda, president and CEO, said, "Global prestige beauty is exciting, dynamic and fast growing. With a proven, successful strategy, brands and products that are coveted around the world, and a continued focus on the long-term, we expect to continue to drive sustainable growth, industry-leading sales and gain share."