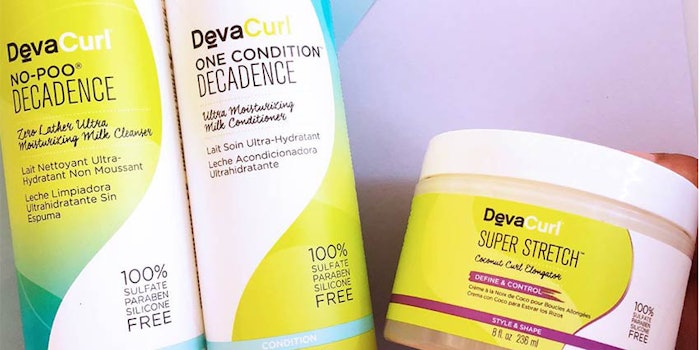 @DevaCurl/ via Facebook.com
DevaCurl has announced the appointment of Robert Schaeffler as CEO.
Schaeffler brings a diverse background and firm understanding of the global hair care market to the role. He most recently served as general manager of Henkel Professional Beauty North America, where he managed brands including Sexy Hair Concepts and Kenra Professional and launched Guy Tang's #mydentity hair color line within the Henkel Professional portfolio.
In his new role, he will be tasked with accelerating DevaCurl's growth and continuing to build awareness among consumers and stylists.
Related: The Holy Grail of Textured Hair Care
"Robert is a beauty industry veteran with a proven track record for delivering growth. He comes to DevaCurl with extensive haircare experience and possesses an energy and passion for our category and consumer base and we are thrilled to have him on board," said Dennis Gies, partner and co-head of consumer retail in the private equity group at Ares Management (of which DevaCurl is a portfolio company).
"I am thrilled to join the team at DevaCurl. As a brand that has been able to achieve and maintain a high level of authenticity by attracting a broad, multi-cultural, and digitally-savvy curly community – we have a hugely exciting opportunity to build on that momentum," added Schaeffler. "Now is the time to excite, inspire and build the business into the global leader of curly hair."