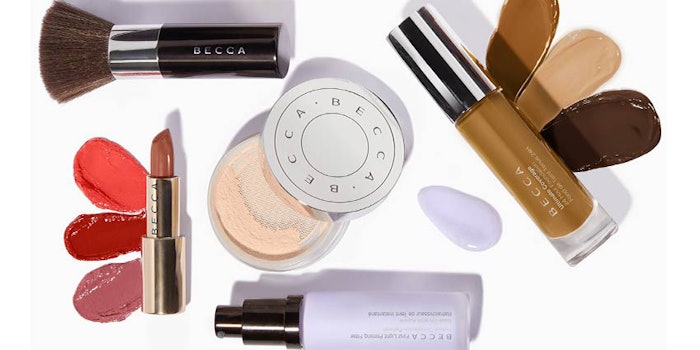 The Estée Lauder Companies Inc. (Estée Lauder) has released its financial results for Q2 2019—and they are, to quote the company, "outstanding."
Net sales, at $4.01 billion, exceeded $4 billion for the first time in the company's history (a 7% increase over the previous year).
Skin Care
Skin Care sales were reported at $1,732 million, up 16%.
The segment grew across most regions, channels and brands, particularly Estée Lauder, La Mer and Origins.
Makeup
The segment saw a 3% increase in sales, to $1,560 million.
Growth in the segment was driven by "strong increases" from Estée Lauder, MAC, Tom Ford Beauty and Becca; these increases were offset, in part, by lower sales from Clinique and Smashbox.
Fragrance
At $537 million, the segment saw a 5% decrease in sales.
The decrease was attributed to "a change in promotional strategy for holiday by Estée Lauder and lower net sales of certain designer fragrances".
Decreases were "mostly" offset by growth from luxury artisanal fragrances including Jo Malone London, Le Labo, Tom Ford and By Kilian.
Related: Everything You Need to Know About Estée Lauder Q1 2019
Hair Care
Sales of $154 million were up 7% over the previous year.
The increase primarily reflected higher net sales from Aveda, driven by new launches and online.
Around the World
Sales increased in Europe, the Middle East & Africa (13%) and Asia Pacific (20%), but were down 7% in the Americas.
Online and travel retail were among the "strongest growth engines" of the quarter, per president and CEO Fabrizio Freda.
Looking Forward
"Despite a volatile and challenging backdrop, we are optimistic about our company's long-term outlook," said Freda. "We are very well-positioned to build share in global prestige beauty. Leveraging savings generated by our Leading Beauty Forward initiative, we plan to increase our investments during the next six months behind our successful innovations, high-quality products, compelling digital advertising and effective commercial execution, while also enhancing our capabilities to strengthen our industry leadership and deliver long-term profitable growth."