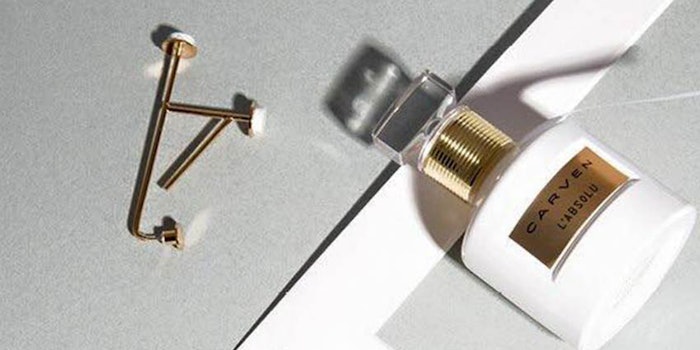 Groupe Bogart has signed a distribution agreement with Beauty Alliance GmbH for the distribution of the Carven, Méthode Jeanne Piaubert and Stendhal brands in Germany.
Groupe Bogart's network of own-brand stores includes 357 perfumeries in its own right, including 80 stores in Germany. The deployment plan, slated for a year, will give priority to Beauty Alliance GmbH's rising star, Carven.
Carven is mainly distributed in select perfumeries and departments stores throughout Europe and the United States; more recently, it has been made available in the United Arab Emirates, South Africa, Australia and Asia. The new distribution partnership will open the brand to a network of 1,100 points of additional sales in Germany, including 500 from Q1 2019.
Groupe Bogarte is accelerating the brand's distribution coverage by more than 30% from 3,000 points of sale worldwide to 4,000 points of sale, increasing international visibility.
A deployment plan is also in place for Beauty Alliance GmbH's cosmetics brands, with the launch of Méthode Jeanne Piaubert set for 200 sales points in March 2019, and Stendhal during the second half of the year in the same number of outlets.
Beauty Alliance GmbH has 30% of the German market share, with 290 banners for nearly 1,100 points of sale. In 2017, total revenue for its brands was around €900 million.
In a joint statement, David Konicker and Nicolas Dewitte, chairman and CEO of Groupe Bogart, respectively, stated: "By mastering the design and manufacture of our selective fragrances, combined with an understanding of retailers' issues, we are strengthening our links with selective European retailers. We are very proud of this partnership with Beauty Alliance, which reinforces the strength of our business model. We are very confident about the success of Carven perfumes in Germany. The brand continues to grow globally. The last launch, In my Bubble, became the first reference of the brand. As the distribution network grows, Carven now has all the assets to accelerate its change of dimension and become a pivotal brand for our group."