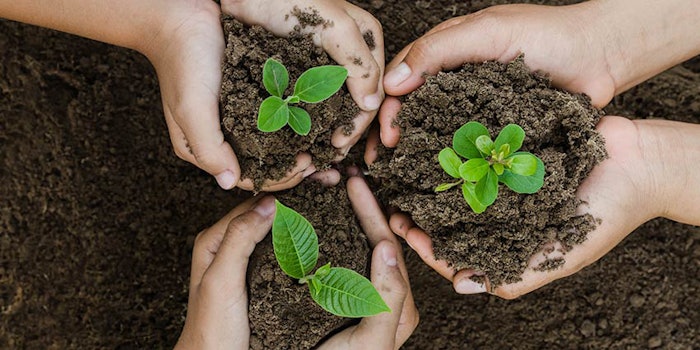 The Procter & Gamble Company (P&G) has released "Brand 2030," a criterion established to detail the company's roadmap, and the actions its leadership brands are taking, to increase positive impact on society and the environment.
Unveiled at the Sustainable Brands Paris Conference, the framework includes innovation strategies aimed at inspiring responsible consumption for its more than five billion consumers across brands.
"Consumers are no longer willing to compromise performance for living sustainably and they expect brands to take meaningful action in solving some of the most complex challenges facing the world," said chief brand officer Marc Pritchard. "This is why P&G is focused on reinventing marketing to use the reach and voice of our brands as a force for good and a force for growth. We want our brands to be growing and creating value while having a measurable, long-term, positive impact on society and the environment."
Spread over two areas, Brand 2030 outlines "concrete actions brands can take to become a 'force for good and force for growth." They are:
Brand Ambition—Where brands place strategic social or environmental commitments at the heart of their consumer experience, helping to address a societal challenge where they can uniquely and meaningfully contribute.
Brand Fundamentals—Where brands innovate across product and packaging, leverage their voice to promote social and environmental sustainability and are transparent about their ingredients and safety science while reducing their supply chain impacts.
Herbal Essences is heeding its parent company's call via sharing comprehensive information about ingredients and explaining its four-step safety process, along with being recognized by PETA as a cruelty-free brand. The bio:renew range contains botanicals endorsed by the Royal Botanic Gardens, Kews, and the brand is promoting the launch of packaging designed to help the visually impaired.
"We engaged with several external stakeholders to help craft the criteria," said chief sustainability officer Virginie Helias. "We wanted to create criteria that would make SDG12 tangible for brands, holding them accountable to drive progress towards taking responsible consumption to the next level. With our brands we are serving five billion people worldwide, giving us the unique opportunity and responsibility to not only delight people through superior product performance, but to also promote conversations, influence attitudes, change behaviors and make sustainable lifestyles at scale a global reality."