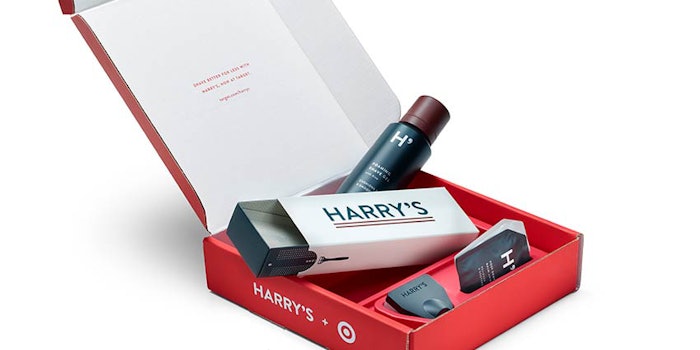 Edgewell Personal Care has acquired Harry's brand to boost its omnichannel reach and U.S. presence. Edgewell will combine with Harry's in a cash and stock transaction that values Harry's at $1.37 billion.
A press release declared: "Together, Edgewell and Harry's will create a platform that enables building and scaling the next generation of impactful consumer brands. Harry's has been a disruptive force across the men's and women's shaving market and adjacent grooming and personal care categories."
"This move highlights an addition to Edgewell's recently struggling shaving lineup of Schick and Wilkinson, which have historically ranked No. 2 in the US razor market," says Andrew Stablein, research analyst at Euromonitor International. "The deal also shows a further shift towards consolidation in the U.S. razor market, considering Unilever's acquisition of Dollar Shave Club in 2016 and Procter & Gamble's acquisition of Bevel in late 2018."
Stabelin continues, "Harry's is the fastest growing men's shaving brand in the United States with sales more than doubling in 2018. The broadened lineup of products and further venturing into brick-and-mortar retailers, Walmart and Target, helped the brand achieve this growth. Given recent success, Harry's has expanded its offerings in men's grooming with bath and skin care products and more recently in women's razors with its new brand Flamingo."
Edgewell has also announced results for its second fiscal quarter ending March 31, 2019, with net sales totaling $546.7 million, a decrease of 10.1% when compared to the prior year quarter. Organic net sales were down 8.9% for the quarter. The company is maintaining its previously announced financial outlook for fiscal 2019.
"As expected, we faced several timing and transitory headwinds in the fiscal second quarter that negatively impacted our top line performance," said Rod Little, Edgewell's president and CEO. "We are continuing to execute on Project Fuel and make aggressive changes across the organization to realize meaningful cost savings that will increasingly be re-invested in support of our topline growth objectives. With many of the headwinds now behind us, and as a result of the actions we are taking, we expect improved performance in the second half of our fiscal year. We are maintaining our previously announced financial outlook for fiscal 2019 and expect to deliver $115 million in Project Fuel savings for the full fiscal year."
The companies expect to generate approximately $20 million of EBITDA in annual cost savings by 2023 through production and supply chain optimization, purchasing and distribution efficiencies and SG&A rationalization.
Moving forward, the combined company is expected to generate $200-300 million of annual organic free cash flow, according to Edgewell. Edgewell may also divest its feminine and infant care businesses to pay down debts.
The combined company will be led by Little. Harry's co-founders and co-CEOs Andy Katz-Mayfield and Jeff Raider will join the company's executive team and serve as co-presidents of U.S. operations. Colin Hutchison will continue as COO and will head the international division.
Dan Sullivan will serve as CFO, Marisa Iasenza will serve as the chief legal officer and John Hill will serve as the chief human resources officer. The combined company's board of directors will be expanded to add a new director selected by representatives of Harry's.
"The combination of Edgewell and Harry's is a pivotal step forward in further transforming our organization and strengthening our competitive position and ability to drive sustained growth and value creation," said Little. "Building on Edgewell's and Harry's complementary strengths, our combined company will have leading brands and omni-channel capabilities that are essential to meet the needs of the modern consumer and win in today's market environment. We welcome Harry's entrepreneurial employees and look forward to working closely with Andy and Jeff, whose ingenuity and demonstrated success will enable us to take our U.S. business to the next level. We are excited about our future and the opportunities we have to deliver superior long-term shareholder returns as a next-generation CPG platform."
Katz-Mayfield and Raider said, "When we launched Harry's six years ago our vision was to create a grooming brand that better met our needs as consumers, and over time, a CPG platform that creates brands people love across more categories. Together with Edgewell, we see a significant opportunity to continue delivering on that vision, leveraging Edgewell's advanced technology and global footprint alongside our customer-first approach, brand building expertise and omni-channel capabilities. We're incredibly proud of the brands we've created and the team we've built, and have tremendous respect for Edgewell and its established brand portfolio. We look forward to what we can accomplish together."