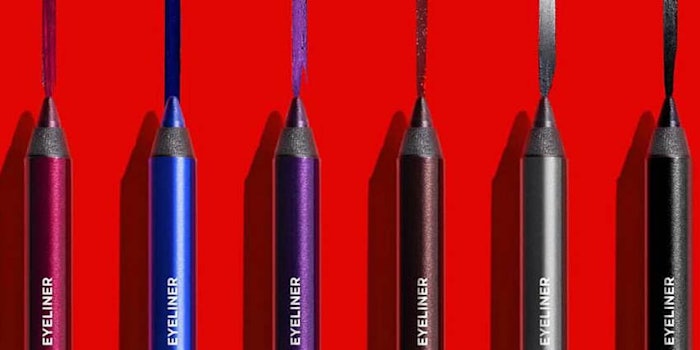 The numbers are in for Revlon's Q1 2019: net sales were reported at $553.2 million, a 1.3% decrease over the previous year.
Revlon: $247.3 million, +7.9%
Increases were driven by higher net sales of Revlon color cosmetics and branded professional and hair care product lines. In North America, the segment's sales increased 14.6%; internationally, 1.1%.
Skin care drove the sales increase—including Ceramide and Prevage—along with Elizabeth Arden-branded fragrances. Though the segment saw sales decrease -2.4% in North America, attributed to decreased net sales due to store closures, international sales increased 8.3%.
Portfolio: $117.2 million, -12.9%
Higher net sales of American Crew men's grooming products and Mitchum anti-perspirant deodarants couldn't save the segment, which saw lower net sales due to CND nail products, local and regional brands and SinfulColors color cosmetics. Sales declined -14.4% in North America, and -10.5% internationally.
Fragrances: $77.3 million, -15.4%
Lower net sales in the mass retail channel and retail store closures hit the segment hard, though these factors were partially offset by new product launches. Sales decreased in both North American sales (-16.3%) and internationally (-14%).
"We are very pleased with the continued momentum in our business during the first quarter of 2019 driven by strong growth in Revlon and Elizabeth Arden," said CEO Debra Perelman. "We also remain encouraged by the positive consumer response to our first half 2019 new product introductions. Our strategic focus areas of e-commerce, Elizabeth Arden skincare, China and travel retail continued to perform exceedingly well, and as a result of improved operational performance, we achieved our third consecutive quarter of year-over-year Adjusted EBITDA growth."