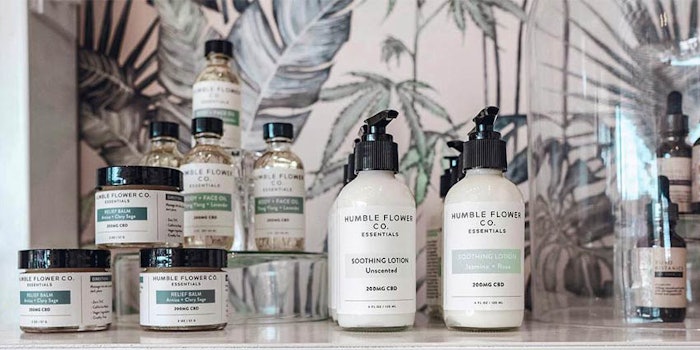 Indus Holdings, Inc. has acquired the assets, global rights and business of cannabis brand Humble Flower Co.
The female-founded, California-based brand specializes in lotions and oils which combine TCH and CBD, with the goal of hydrating the skin and offering topical relief from pain, psoriasis, eczema, dry skin and other ailments. The deal will help the brand expand across its home state.
Humble Flower Co. is the latest cannabis range to join Indus Holdings' portfolio of licensed and original brands, which includes Original Pot Co., Dixie Elixirs and Edibles, Moon and Orchid Essentials.
Related: The Major Factors Expected to Catapult CBD Skin Care Growth Through 2027
"Indus Holdings, Inc. and Humble Flower Co. are perfectly aligned in our shared commitment to quality, integrity, and teamwork," said Humble Flower Co. chief operating officer Jordan Darian. "We are deeply honored and beyond excited that this partnership will bring Humble Flower Co. products to a larger audience."
"The cannabis landscape is constantly evolving with new products designed for pain relief and relaxation," added Indus Holdings, Inc. co-founder and chief executive officer Robert Weakley. "We couldn't be more excited to add an established, forward-thinking, female-led brand like Humble Flower Co. to our portfolio, and we're thrilled that more consumers will benefit from having greater access to their products."