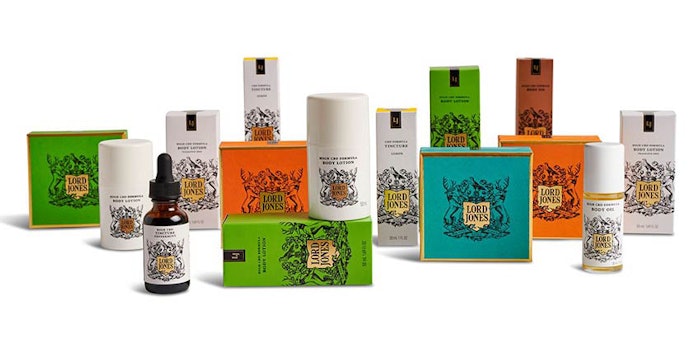 Redwood Holding Group—the firm behind CBD beauty brand Lord Jones—has been purchased by Cronos, a Canada-based pot company.
The move buys Cronos access to the U.S. CBD market at the price of $300 million, reports CNBC. $225 million be paid in cash, with the remainder paid in newly issued Cronos share. In 2018, Cronos took a $1.8 billion investment from tobacco company Altria, giving it a 45% stake in the company.
Related: From Vice to Lifestyle: CBD, Cannabis, Hemp and Beauty
Redwood primarily operates through the Lord Jones brand, a purveyor of lotions, gummies, bath sales and oils infused with CBD. Lord Jones was launched in 2015 by Robert Rosenheck and Cindy Capobianco, who will join Cronos at the close of the transaction (expected in the third quarter).
In a statement, Cronos CEO Mike Gorenstein told the publication: "Our goal is to preserve the integrity of all Rob and Cindy have created, while also learning from them and leveraging Cronos Group's resources to capitalize on the significant demand for skincare and other consumer products derived from hemp."