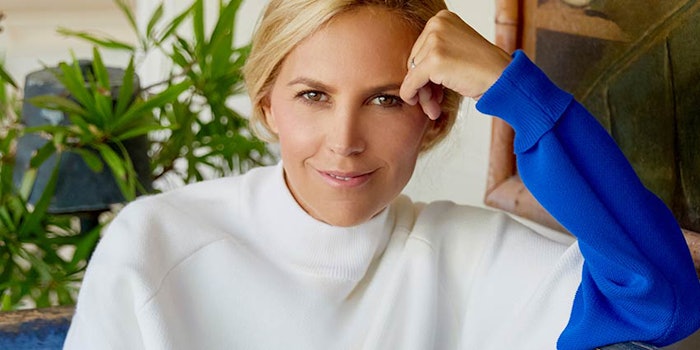 Shiseido Company, Limited (Shiseido) and Tory Burch LLC have signed a long-term licensing agreement, under which Shiseido will exclusively develop, market and distribute Tory Burch beauty brands.
Effective January 1, 2020, the license will be managed by Shiseido Group's Americas region, which is headquartered in New York City. Shiseido will provide Tory Burch with a global platform and resources to elevate its beauty business, including expanding its global fragrance portfolio. The brand will be afforded opportunities for collaboration across Shiseido and its Centers of Excellence in fragrance, makeup, skin care and digital, along with its technology acceleration hub.
Related: Shiseido Starts 2019 Strong
"We are thrilled to be partnering with Shiseido, a company I have always admired for its rich history, unparalleled products and dedication to innovation," said Tory Burch executive chairman and chief creative officer Tory Burch.
"There are great synergies between our companies including a deep respect and connection to our customers, a passion to support women's empowerment and an aligned long-term strategic vision. We could not be more excited to build a global lifestyle fragrance and beauty concept in partnership with Shiseido, a realization of a long-time dream."
"There's a tremendous opportunity to grow the Tory Burch business, and Shiseido is honored to provide Tory Burch with the resources to do so," added Marc Rey, CEO of Shiseido Americas and Shiseido chief growth officer.
"By combining Tory's beloved vision and the brand's future-forward approach to digital, with Shiseido's global platform and expertise in beauty and technology, this partnership has the ability to connect even more deeply with consumers and unleash the brand's full potential. We are especially proud to partner with Tory, who sets an example for us all as a visionary, entrepreneur and an advocate for women's empowerment, and we look forward to working closely with the broader team."