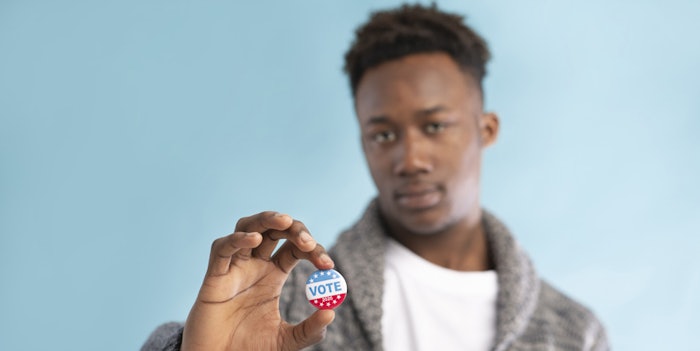 Hair care product manufacturer African Pride unveiled its #TakePrideAndVote campaign in partnership with cosmetologist and ambassador for And Still I Vote, Tina Lawson, to empower Black and Brown communities to "take back the vote" this November 2020.
Further reading: Kristen Noel Crawley's KNC Beauty School Supports Black Women
Spearheaded by The Leadership Conference on Civil and Human Rights, African Pride will host celebrity Instagram Lives with Lawson to empower Black communities by "arming them with the knowledge, tools and influence to make every single one of our votes count," according to the brand.
The five-month long campaign is said to be a call to action to encourage people from across the country to join the voting rights movement and impact real change.
Lawson said, "I'm happy to be in partnership with African Pride. They are helping to change the narrative and elevate Black voices, reminding us that our vote and our voice matters. We have to connect these dots for our community."
"We understand that 2020 is a critical election year," said Kendria Strong, EVP of marketing & innovation at African Pride. "It's now time to empower our communities to take action and impact change by increasing voter registration and elevating voices. Together with Ms. Tina Lawson, ambassador for And Still I Vote, African Pride is committed to creating a platform that inspires and motivates generations."